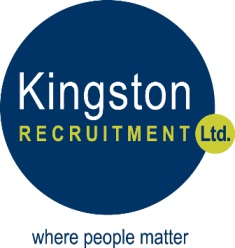 KEY POINTS FROM SURVEY
NATIONALLY
Permanent placements and temporary billings fall at quickest rates since global financial crisis
Renewed drop in staff vacancies
Candidate availability falls at slowest rate since June 2013
FOR THE NORTH OF ENGLAND
Quickest fall in permanent placements for 11 years
Faster rises in both permanent and temporary labour supply
Permanent starter pay inflation softens
RECRUITMENT ACTIVITY FALLS SHARPLY AS COVID-19 PANDEMIC HITS THE UK!
Commenting on the latest survey results, James Stewart, Vice Chair at KMPG, said:
"Unsurprisingly, COVID-19 has already impacted the UK jobs market with recruitment activity falling away as uncertainty grips the nation.
"Firms are cancelling or postponing hiring decisions although, as you would expect, the demand for temporary healthcare professionals and manual labour workers saw a significant uptick.
"UK business needs to do what it can to adapt and survive this pandemic - and be able to emerge in the best position possible to ramp up once the crisis comes to an end."
Neil Carberry, Recruitment & Employment Confederation chief executive, said:
"The coronavirus pandemic has put the labour market on pause. It does mean massive disruption in the short term, but we need to remember that this has to be done in order to protect businesses and save lives.
"What we should be concerned about is how we stop that short-term disruption becoming longer-term economic depression. To do that we need to maintain employment levels as much as possible. Businesses in high-cashflow sectors like recruitment and hospitality need to be able to access government support much more quickly than they currently can, or they will not be able to afford to furlough their workers. This and other measures like government covering statutory sick pay for all firms will help people and firms to stay afloat now, and help the economy bounce back once the crisis is over."
DEMAND FOR STAFF BY SECTOR
Permanent Staff
UK recruitment consultancies registered a renewed and substantial decline in permanent staff appointments at the end of the first quarter. The COVID-19 outbreak was widely cited as the driver of reduced hiring, as greater uncertainty over the outlook and measures to limit the spread of the virus led many clients to postpone or cancel recruitment plans. Furthermore, the rate of contraction was the steepest recorded since the depths of the global financial crisis in February 2009.
All four monitored English regions recorded severe falls in permanent staff appointments, led by London.
Permanent staff demand declined across eight of the ten monitored job categories at the end of the first quarter, led by Retail and Hotel & Catering. Nursing/Medical/Care and Engineering were the only sectors to record higher vacancies.
Nursing/Medical/Care
Engineering
Accounting/Financial
Blue Collar
IT/Computing
Executive/Professional
Secretarial/Clerical
Construction
Hotel/Catering
Retail
Temporary/Contract Staff
Adjusted for seasonal factors, the Temporary Billings Index pointed to a fall in billings received from the employment of short-term staff for the third month running. That said, the rate of decline accelerated to the sharpest since March 2009. Recruiters frequently mentioned that the pandemic had adversely impacted temp billings, as clients became more wary of taking on new staff due to greater economic uncertainty. There were also some panel members commenting that pending changes to off-payroll rules (IR35) had weighed on billings.
Substantial reductions in temporary billings were seen across all monitored English regions. The steepest decline was in London, followed by the Midlands
Only two monitored job categories posted higher levels of demand for temporary staff in March; Nursing/Medical/Care and Blue Collar. The steepest reductions in short-term vacancies were meanwhile seen in Retail and IT & Computing.
Nursing/Medical/Care
Blue Collar
Engineering
Secretarial/Clerical
Accounting/Financial
Hotel & Catering
Construction
Executive/Professional
IT/Computing
Retail
SKILLS IN SHORT SUPPLY
Key Permanent Staff Skills 
Accountancy/Financial: Accountants, Credit Controllers, Pension Admin, Taxation.
Blue Collar: None recorded.
Construction: Construction workers.
Engineering: Civil engineers.
Executive/ Professional: Law, Legal Secretarial, Portal Fee, project Mangers.
Hotel/Catering: None recorded.
IT/Computing: Data Scientists, Developers, IT, Software, Technology.
Nursing/Medical /Care: Carers, HADS, Opticians, Social Workers.
Retail: None recorded.
Secretarial/ Clerical: Receptionist's.
Other: Buyers, Customer Service, Sales.
Key Temp Skills
Accountancy/Financial: Accountants, Credit Controllers, Payroll, Pension Admin.
Blue Collar: Cleaners, Decorators, Manufacturing Ops, Warehouse Operatives, Welders.
Construction: Stress Engineers.
Engineering: Engineers – general.
Executive/Professional: Legal, Legal Secretarial, Portal Fee.
Hotels/Catering: None recorded.
IT/Computing: Data Scientists, Data Developers, Developers, IT, Java, PHP, Ruby.
Nursing/Medical/Care: Nurses.
Secretarial/Clerical: Administration, Receptionist's.
Other: Buyers, Call Centre, Customer Service, Sales, Skilled Workers.
KINGSTON RECRUITMENT LTD
Like many we realise these are challenging times for all of us. We are lucky that we can continue to work and provide our usual high level of service to our clients and temporary workers, albeit from a safe distance!
Do not hesitate to contact us via email at enquiries@kingstonrecruitment.co.uk – if you need our assistance at this difficult time.
In the meantime best wishes and stay safe.
The Kingston Recruitment Team
Share