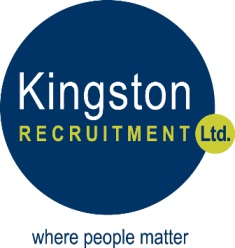 KEY POINTS FROM SURVEY
NATIONALLY 
Permanent placements and temporary billings rise sharply amid improved market confidence
Vacancies expand at quickest pace since August 2018
Renewed increases in both starting salaries and temporary pay
FOR THE NORTH OF ENGLAND
Stronger increases in permanent placements and temporary billings
Demand for workers improves further
Permanent salaries rise for first time in 2 months
ROADMAP FOR LIFTING LOCKDOWN LEADS TO SUBSTANTIAL INCREASE IN HIRING ACTIVITY IN MARCH
Commenting on the latest survey results, Claire Warnes, Partner and Head of Education, Skills and Productivity at KPMG UK, said:
"The UK job market is starting to rebound off the back of the Government's plan to ease national lockdown measures over the coming months, with the highest rise in permanent placements in six years and a sharp increase in temporary billings.
"This is good news for businesses, job seekers and the UK economy, but employers are still identifying a big skills gap across sectors including IT, construction and retail, with demand and supply not matching up.
"That's why as we start to look beyond the pandemic, businesses will be even more crucial in making sure prospective and current employees are adaptable, productive and ready for new challenges."
Jennifer Lee, Office Senior Partner for KPMG in Liverpool, said:
"The success of the vaccine roll-out and easing of lockdown restrictions is clearly having a positive impact on the North's job market. Such a significant increase in permanent placements during the last month will offer encouragement to jobseekers across the region following an extremely challenging year. For employers, these findings show that they have been buoyed by the Government's four-step roadmap and are eyeing a cautious return to relative normality in the summer. The rise in temp billings and permanent starters' salaries similarly indicates another encouraging step on the road to economic recovery."
Neil Carberry, Recruitment & Employment Confederation chief executive, said:
"For months, we have been talking about the potential recruiters saw for a recovery in hiring as we got on with vaccinations and the lockdown did its work. Today's data shows that even during lockdown, our labour market was bouncing back. The strong temporary recruitment trend of the past few months has been maintained, but with a new addition – the fastest increase in permanent job placements since 2015. Taken together with a long-awaited recovery in hiring in London, this is a sign that business confidence is starting to flow back, even at this early stage of unlocking.
"As companies start to recruit, they will need to appreciate that the labour market is still suffering from all sorts of shortages. So reviewing their hiring practices and doing things in the best way possible will matter more than ever. Inclusive hiring is not a tick-box exercise – it's about finding the best candidate for the job no matter who they are, to help your business succeed. By working with professional recruiters, business leaders can help create fairer, more inclusive and more productive workplaces."
DEMAND FOR STAFF BY SECTOR
Permanent Staff    
The number of permanent staff appointments across the UK rose for the first time in 2021 to date in March. Furthermore, the rate of growth was the sharpest recorded since April 2015. Anecdotal evidence indicated that the government's roadmap to lift the national lockdown and vaccine progress had boosted market confidence and encouraged firms to hire more workers at the end of the first quarter.
Data broken down by region showed that permanent placements expanded markedly across all four monitored English areas, led by the Midlands.
Nine of the ten monitored job categories recorded an increase in permanent staff vacancies in March. The steepest rates of expansion were seen in Nursing/Medical/Care and IT & Computing. Retail was the only sector to register a decline.
Nursing/Medical/Care
IT/Computing
Accounting/Financial
Executive/Professional
Blue Collar
Engineering
Construction
Hotel/Catering
Secretarial/Clerical
Retail
Temporary/Contract Staff   
Recruitment consultancies signalled a further increase in billings received from the employment of temporary workers at the end of the first quarter. Notably, the rate of expansion was the quickest seen since November 2017 and stronger than the series average. The anticipated easing of coronavirus-related lockdown measures and expectations of more normal business conditions were cited as key factors driving the latest increase in temp billings.
The Midlands recorded by far the sharpest increase in temp billings of all four monitored English regions, while the softest was seen in London.
Blue Collar led the upturn in demand for short-term staff during March. Nonetheless, marked rates of growth were also seen across the majority of the remaining job categories. The only sector to note lower demand was Retail.
Blue Collar
IT/Computing
Accounting/Financial
Construction
Nursing/Medical/Care
Engineering
Executive/Professional
Secretarial/Clerical
Hotel & Catering
Retail

SKILLS IN SHORT SUPPLY
Key Permanent Staff Skills  
Accountancy/Financial: Accountants, Auditors, Book Keepers, Credit Controllers, Estimators, Finance, Payroll, Risk and Taxation.
Blue Collar: Drivers, FLT Drivers, HVAC, Industrial, Refrigeration, Warehouse.
Construction: Quantity Surveyors.
Engineering: Hardware Engineers, Maintenance Engineers, Mechanical Engineers, Senior Electronic Engineers, Technicians.
Executive/ Professional: B2B, Business Analysts, Compliance, Digital Marketing, Directors, HR, Law, Legal, Management, Marketing, Procurement.
Hotel/Catering: Hospitality.
IT/Computing: Agile Project Managers, Azure, Bi, C#, CAD, Cyber, Data Professionals, Data Scientists, Developers, Digital, Infrastructure Analysts, IT, Software Technicians
Nursing/Medical /Care: Health Care Assistants, Nurses, Optometrists,
Pharmacists, Social Workers.
Retail: None recorded.
Secretarial/ Clerical: Administration.
Other: Buyers, Commercial, Customer Service, Customs, Custom Clearance, Graduates, Health and Safety, Life Science, Sales, Security, Skilled, Unskilled.

Key Temp Skills   
Accountancy/Financial: Accountants, Auditors, Credit Controllers, Finance, Payroll and Taxation.
Blue Collar: Cleaners, FLT Drivers, HGV Drivers, Industrial, Manufacturing, Rail, Warehouse.
Construction: Bricklayers, Joiners.
Engineering: Design Engineers, System Engineers.
Executive/Professional: Legal Project Managers.
Hotels/Catering: None recorded.
IT/Computing: Bi, Cyber, Data Professionals, Developers, IT, Java, Software Engineers, Technology.
Nursing/Medical/Care: Carers, Doctors, Health Care Assistants, Nurses, Social Workers.
Retail: None recorded.
Secretarial/Clerical: Administration.
Other: Buyers, Call Centre, Commercial, Customer Service, Sales Security, Semi-Skilled.
KINGSTON RECRUITMENT LTD   
Don't forget, if you have any staffing requirements, just give us a call – 01482 228891 or contact us via email at enquiries@kingstonrecruitment.co.uk 
Share