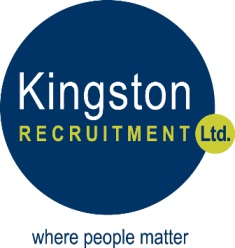 KEY POINTS FROM SURVEY
NATIONALLY
Notably softer falls in both permanent and temp billings
Redundancies lead to near record rise in candidate supply
Further downward pressure on starting pay
FOR THE NORTH OF ENGLAND
Softer decreases in permanent staff appointment
Labour supply continues to rise at historically sharp rate
Steepest fall in permanent starters' pay since May 2009
STAFF APPOINTMENTS DROP AT MUCH WEAKER PACE IN JULY.
Commenting on the latest survey results, James Stewart, Vice Chair at KMPG, said:
"With the softest rates of decline seen for five months. It is encouraging to see the downturn in recruitment easing as parts of the economy reopen.
"However, we are still a long way from being out of the woods, with hiring plans remaining on ice and the uncertain outlook still weighing heavily on business' recruitment decisions.
"As the furlough scheme unwinds, unemployment is likely to rise further, proving both an opportunity and challenge for government to create training and skills programmes for jobseekers – and help bring confidence back to the UK workforce".
 
Neil Carberry, Recruitment & Employment Confederation chief executive, said:
"While permanent placements and temp billings still decreased last month across most areas of the country, the pace of decline has slowed hugely as the tide turned on lockdown. With the economy opening up through June and July, we would expect an improving trend in the coming months as firms recover from the worst of the crisis.
"The fact that demand is now increasing for temporary blue collar and construction workers is also a good sign.
"There are fewer vacancies in the market than before march and more people looking for jobs. Recruiters will be key to helping people build confidence and find work – but the reality is that Government needs to help kick start hiring. Reducing employers' National Insurance rates would cut the cost of hiring and a good Brexit trade deal will also support strong business confidence and investment".
DEMAND FOR STAFF BY SECTOR
Permanent Staff 
Latest survey data pointed to a much weaker fall in permanent staff appointments across the UK at the start of the third quarter. Though solid, the rate of contraction was the slowest in the current five-month sequence of decline and considerably weaker than April's record. Where lower permanent placements were recorded, this was frequently linked to the COVID-19 pandemic and subsequent decisions to cancel or freeze recruitment. In stances where placements rose, this was often linked to the reopening of the economy, but even in these cases panel members cited a relatively slow rate of recovery.
All four monitored English regions recorded softer falls in permanent placements during July. The weakest decline was seen in the Midlands, while the fastest was in London
Permanent staff vacancies declined across each of the ten monitored job categories in July. The steepest reductions were seen in the Retail and Hotel & Catering sectors. The weakest drop in demand was meanwhile seen for Engineering roles.
Engineering
Construction
Accounting/Financial
Nursing/Medical/Care
Executive/Professional
IT/Computing
Secretarial/Clerical
Blue Collar
Hotel/Catering
Retail
Temporary/Contract Staff 
Billings received from the employment of temporary workers fell again in July, thereby stretching the current sequence of reduction to seven months. That said, the respective seasonally adjusted index rose further from April's nadir and, though solid, the decline was the softest since February. Recruitment consultancies frequently mentioned that the pandemic and lingering economic uncertainty continued to weigh on temp hiring, with many clients cutting back or delaying projects. Those that reported an increase in temp billings often noted that it was only mild and stemmed from the easing of measures related to COVID-19.
On a regional basis, temp billings declined markedly in the South of England and London. Meanwhile, mild increases were reported in the Midlands and the North of England.
The only sectors to register higher temporary vacancies in July were Blue Collar and Construction. Of the eight remaining job categories that registered lower demand for short-term staff, the steepest decline in vacancies was seen in Retail
Blue Collar
Construction
Engineering
Nursing/Medical/Care
Hotel & Catering
Accounting/Financial
IT/Computing
Secretarial/Clerical
Executive/Professional
Retail

SKILLS IN SHORT SUPPLY
Key Permanent Staff Skills  
Accountancy/Financial: Accountants, Auditors, Credit Controllers, Estimators, Finance, Financial Planners, Payroll, Risk and Taxation.
Blue Collar: Drivers, FLT Drivers, HGV Drivers, Welders.
Construction: Construction Sales, Quantity Surveyors.
Engineering: Design Engineers, HVAC Engineers, Maintenance Engineers,
Mechanical Engineers, Senior Electronic Engineers, System Engineers, Technicians.
Executive/ Professional: Compliance, Digital Marketing, Legal, Management, PR, Project Managers, Solicitors.
Hotel/Catering: Chefs.
IT/Computing: Analysts, C#, CAD, CNC, Data Scientists, Database Developers,
Developers, IT, Software, Software Engineers, Technical Sales, Technology.
Nursing/Medical /Care: Hearing Aid Dispensers, Mental Health, Optometrist, Social Workers.
Retail: None recorded.
Secretarial/ Clerical: Office staff.
Other: Dutch Speakers, German Speakers, Languages, Sales, Scandinavian Speaker. Tool Makers.
Key Temp Skills  
Accountancy/Financial: Accountants, Auditors, Credit Controllers, Payroll.
Blue Collar: Drivers, HGV Drivers, Industrial, Manufacturing, Operatives, Packers, Production, Warehouse, Welders.
Construction: General construction staff.
Engineering: Design Engineers, System Engineers.
Executive/Professional: None recorded.
Hotels/Catering: None recorded.
IT/Computing: C#, Data Scientists, Developers, IT, Technology.
Nursing/Medical/Care: Health Care Assistants, Hearing Aid Dispensers, Optometrists, Social Workers.
Secretarial/Clerical: None recorded.
Other: Dutch Speakers, German Speakers, Health & Safety, Languages, Skilled, Unskilled. 
KINGSTON RECRUITMENT LTD 
Still uncertain times for many but so good to see so many of our clients adapting to the new working methods and doing well! At Kingston we are certainly seeing good positive growth in the permanent vacancies marketplace. There has been a surge of some excellent candidates becoming available to us too. So if you are thinking of recruiting – now is a good time!
Do not hesitate to contact us via email at enquiries@kingstonrecruitment.co.uk
Best wishes and stay safe.
The Kingston Recruitment Team
Share