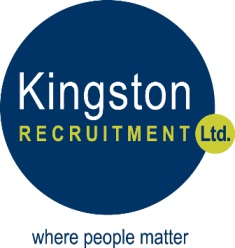 KEY POINTS FROM SURVEY
NATIONALLY 
Supply of workers plummets, driving strong increase in starting pay
Permanent placements and temp billings both rise sharply
Vacancies expand at record pace
FOR THE NORTH OF ENGLAND
Permanent placements and temp billing both rise sharply
Job vacancies rise at survey-record rate
Pay pressure builds further amid deteriorating staff supply
 
RECORD RISE IN STARTING SALARIES AS CANDIDATE AVAILABILITY FALLS SHARPLY 


Commenting on the latest survey results, Claire Warnes, Partner and Head of Education, Skills and Productivity at KPMG UK, said: 
"With salaries for new hires increasing at their quickest rate in 24 years and a sharp rise in permanent placements in July, job seekers should be taking advantage of the buoyant market to land their dream role.
"But while companies want to invest in their business now restrictions are lifting, demand for new staff still outstrips supply due to low candidate availability. We know that reskilling and upskilling is needed to help people move between sectors, and there's no doubt the 'pingdemic' has added an extra dimension to the recruitment challenge. Plus, with furlough due to end soon, there may be a downward pressure on pay to come.
"That's why after a tough 18 months, businesses are now hoping for some much-needed stability in the labour market so they can focus on recovery and growth."
Warren Middleton, Office Senior Partner for KPMG in Manchester, said:
"With the decline of both permanent and temporary staff availability and such high demand in the jobs market for people with certain skills, we are seeing salary inflation as organisations compete for staff. It is clear some businesses are struggling to meet demand as we see a crunch point between staff having to self-isolate and low staff availability in the jobs market. Businesses must look at upskilling or reskilling potential candidates and if you are out of work, I'd encourage you to look at what skills are in short supply and consider changing sector."
Kate Shoesmith, Recruitment & Employment Confederation deputy chief executive, said:
"This month's data confirms that it is a good time to be a looking for a new job. Employers are desperate to find good candidates for the many jobs on offer and this is reflected in starting salaries rising at the sharpest rate since the survey began in 1997. This will likely motivate more people to be on the lookout for new opportunities. The same goes for those on temporary contracts which are also seeing increased pay. Recruiters are working hard to fill places for employers eager to build back and recover but their job is made more difficult by worker shortages across all sectors.
"Pay increases alone, however, won't solve the demand that has been building up over recent months. We need an immigration system that flexes to meet demand as was promised, and business and government need a long-term plan for skilling up workers. Skills shortages have been with us for a while and as our data shows are getting worse.
DEMAND FOR STAFF BY SECTOR
Permanent Staff    
Permanent staff appointments across the UK increased for the fifth month running in July. Notably, the rate of expansion was the second fastest seen since the survey began in October
1997, having softened only slightly from June's peak. More than half of the survey panel (52%) registered higher permanent placements, compared to less than 16% that noted a fall. The
latest upturn was generally attributed to greater market activity and robust demand for staff as
COVID-19 lockdown rules eased further across the UK.
Data broken down by region showed marked increases in permanent staff appointments across all four monitored English regions. London saw by far the quickest expansion, which was the fastest on record.
Demand for permanent staff rose across all of the ten monitored job categories during July, led by IT & Computing. Nonetheless, vacancy growth remained marked elsewhere. The softest expansion in demand was signalled for Retail workers.
IT/Computing
Hotel/Catering
Engineering
Accounting/Financial
Blue Collar
Secretarial/Clerical
Executive/Professional
Construction
Nursing/Medical/Care
Retail
Temporary/Contract Staff   
Recruitment agencies registered a further increase in temp billings at the start of the third quarter, with the rate of expansion quickening for the third month in a row. Furthermore, the rate of growth was the steepest seen for just over 23 years. Anecdotal evidence indicated that improved market confidence, higher levels of business activity and strong demand for staff had led clients to push forward with hiring plans.
The faster increase at the national level was supported by stronger rises in temp billings in London and the Midlands. Growth meanwhile softened in the South and North of England, but remained robust overall.
July survey data signalled a broad-based upturn in demand for temporary workers. Blue Collar remained at the top of the rankings, followed closely by Hotel & Catering. As was the case for permanent vacancies, Retail saw the softest rise in demand.
Blue Collar
Hotel & Catering
Secretarial/Clerical
IT/Computing
Engineering
Accounting/Financial
Nursing/Medical/Care
Executive/Professional
Construction
Retail

SKILLS IN SHORT SUPPLY
Key Permanent Staff Skills   
Accountancy/Financial: Accountants, Auditors, Book Keepers, Credit Controllers, Finance, Financial Controllers, Payroll and Taxation.
Blue Collar: Automotive, Drivers, FLT, HGV, HVAC. Industrial, Manufacturing, Production, Refrigeration and Warehouse.
Construction: Architectural Technicians and Builders.
Engineering: Hardware Engineers, Radio-frequency Engineers, Senior Electronic Engineers and Technicians.
Executive/ Professional: B2B, HR, Legal, Management, Procurement and Project Managers.
Hotel/Catering: Catering, Chefs and Hospitality.
IT/Computing: Agile Project Managers, Automation Testers, Azure, Bi, C#, Data Professionals, Developers, Digital, IT, Software Engineers, and Technology
Nursing/Medical /Care: Carers, Clinical Lead, Health Care Assistants, Hearing Aid Dispensers, Nurses, Optometrists, Pharmacists and Support workers.
Retail: General retail staff.
Secretarial/ Clerical: Administration, Clerical and Receptionists.
Other: Buyers, Customer Service, Customs, Dutch Speakers, Education, German Speakers, Graduates, Logistics, Sales, Scandinavian Speakers, Skilled, Supply Chain and Telesales
Key Temp Skills    
Accountancy/Financial: Accountants, Auditors, Book Keepers, Credit Controllers, Finance, Payroll and Taxation.
Blue Collar: Decorators, Drivers, FLT Drivers, HGV Drivers, Industrial, Manufacturing, Production, Warehouse and Welders.
Construction: Bricklayers, Joiners and Labourers.
Engineering: Engineers - general.
Executive/Professional: HR, Legal, Management and Procurement Managers.
Hotels/Catering: Catering, Chefs and Hospitality.
IT/Computing: Cyber, Data Developers, Digital, IT, Software Engineers and Technology.
Nursing/Medical/Care: Carers, Chemists, Doctors, Health Care Assistants, Hearing Aid Dispensers, Nurses, Pharmacists and Support Workers.
Retail: e-commerce.
Secretarial/Clerical: Administration, Office Staff, and Receptionists.
Other: Buyers, Customer Service, Dutch Speakers, German Speakers, Sales, Scandinavian Speakers, Security, Skilled, and Unskilled.



KINGSTON RECRUITMENT LTD Call – 01482 228891 or contact us via email at enquiries@kingstonrecruitment.co.uk 
Share