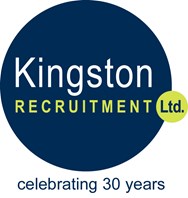 KEY POINTS FROM SURVEY
Permanent placements increase at fastest rate since February
Temp billings growth strengthens to seven-month high
Sharper falls in the availability of both permanent and short-term staff
Growth in staff appointments accelerates in November!
Commenting on the latest survey results, REC Chief Executive Kevin Green says:
"The job market is ending the year on a high with appointments and vacancies at levels not seen since February. In all parts of the UK recruiters are reporting increasing demand, so clearly businesses continue to seek growth in their workforces.
"The main concern as we look forward to 2017 is an increasing skills shortage. The UK employment rate is at a record high and jobs are going unfilled in key areas. We need engineers to deliver infrastructure projects, carers and nurses to look after our aging population, teachers to educate our young people, and right now we are short of warehouse workers, drivers and chefs to meet demand over Christmas.
"In the longer term, improving hiring and training of young people via apprenticeships will help to ensure that employers develop a pipeline of people with the required skills. But there is an immediate need which must be met now so that businesses can thrive.
Talent shortages will be exacerbated if the government imposes restrictions on people coming to the UK from abroad. This might result in businesses considering options such as offshoring or relocation abroad; this is a risk we cannot afford."
Graph shows UK employment rates (aged 16 to 64), seasonally adjusted
DEMAND FOR STAFF BY SECTOR
Permanent Staff
Recruitment consultants signalled a further rise in the number of people placed in permanent roles in November. Furthermore, the rate of growth accelerated for the second month running to its highest since February. Higher placements were recorded at approximately 37% of panellists, against 28% that saw a reduction. According to anecdotal evidence, increased confidence and new clients had contributed to greater numbers of permanent placements.
On a regional basis, the North continued to see the strongest increase in permanent placements, while the Midlands also saw marked growth. The only regions to see a decline was Scotland.
November data signalled a broad-based upturn in demand for permanent staff. The strongest rate of growth was seen for Engineering staff, followed by IT & Computing. Hotels & Catering continued to see the slowest increase in demand.
Engineering
IT/Computing
Accounting/Financial
Secretarial/Clerical
Executive/Professional
Nursing/Medical/Care
Blue Collar
Construction
Hotel/Catering
Temporary/Contract Staff
Agencies' billings from the employment of temporary/contract roles for the forty-third successive month in November. The latest increase was sharp overall, with the rate of growth quickening to its steepest since April. Around 37% of monitored companies reported growth in temp billings, versus 22% that noted a decline.
All of the regions monitored by the survey bar Scotland saw short-term staff billings increase in November.  The most marked rates of expansion were seen in the North and London.
Demand for temporary staff was strongest for Blue Collar roles in November. Nonetheless, Nursing/Medical/Care also saw a sharp rise in demand. The only sector that saw demand fall for short-term staff was construction.
Blue Collar
Nursing/Medical/Care
Hotel & Catering
Secretarial/Clerical
Engineering
Accounting/Financial
IT/Computing
Executive/Professional
Construction
SKILLS IN SHORT SUPPLY
Key Permanent Staff Skills
Accountancy/Financial: Account Managers, Accountants, Audit, Compliance, Risk.
Blue Collar: Warehouse.
Construction: Chartered Engineers/ Surveyors.
Engineering: Automotive Engineers, Design Engineers.
Executive/ Professional: Legal, Procurement.
Hotel/Catering: None recorded.
IT/Computing: Cyber Security, Digital Services, Games, Software, Technical Sales.
Nursing/Medical/Care: Care workers, Health Assistants, Home Carers, Manager's.
Secretarial/Clerical: Admin, Clerical.
Other: B2B Sales, Call Centre, Customer Service, Sales, Telesales.
Key Temp Skills
Accountancy/Financial: Audit, Compliance, Risk.
Blue Collar: Forklift Drivers, Hospitality, Industrial Workers, Packing, Warehouse.
Construction: None recorded.
Engineering: Technical Sales, Engineers, Welding Engineers.
Executive/Professional: None recorded.
Hotels/Catering: None recorded.
IT/Computing: Developers.
Nursing/Medical/Care: Care Workers, Healthcare Assistants.
Secretarial/Clerical: Admin, Clerical.
Other: Customer Service, Logistics, Project Managers, Sales, Telesales
Kingston Recruitment Ltd participate in the national monthly survey produced by IHS Markit and sponsored by the Recruitment Employment Confederation (REC).
Graph from Office of National Statistics Website
Share