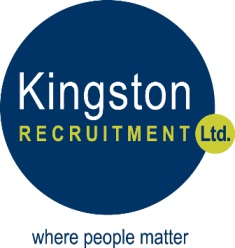 KEY POINTS FROM SURVEY
NATIONALLY
Permanent placements decline further, while temp billings rise only slightly
Slowest increase in vacancies for over a decade
Starting pay inflation weakest since 2016

FOR THE NORTH OF ENGLAND
Modest rise in permanent staff appointments
Vacancy growth remains relatively subdued
Temp labour supply expands at quickest pace since May 2013

PERMANENT STAFF APPOINTMENTS DROP AGAIN AMID ELECTION AND BREXIT UNCERTAINTY.
Commenting on the latest survey results, James Stewart, Vice Chair at KMPG, said:
"The uncertainty around the upcoming elections and Brexit outcomes are playing havoc with the UK jobs market, as clearly employers and job-seekers are taking a wait and see approach before committing to growth or movement.
"However, as big business set out their strategies for the coming year, they will need to start making key decisions on hiring and investment, while those seeking new roles will be hoping to get their CV's out in the New Year once the dust has settled."
Nicola Quayle, Office Senior Partner at KMPG in Manchester, said:
"It has turned a little frosty for the Northern jobs market as we head into a festive period griped by a general election and an impending Brexit deadline. The figures show that employers in the region are more confident than much of the rest of the country in making new hires, but the growth is relatively modest when compared to previous months. We don't expect the thaw to set in until the New Year when the outlook for many businesses becomes clearer."
Neil Carberry, Recruitment & Employment Confederation chief executive, said:
"Today's figures show exactly why this election needs to focus on work. The jobs market is still strong but uncertainty is taking its toll. Permanent placements have now fallen for nine months in a row and vacancies growth is at its weakest for a decade. Any incoming government must move quickly to boost business confidence and implement policies that will help companies and individuals to make great work happen.
"With that in mind, it was good to hear Sajid Javid say that a Conservative government would review the planned changes to IR35 if they win the general election, alongside similar commitments from Labour and the Liberal Democrats. Everyone should pay the right amount of tax – and that must mean thinking again and stopping 2020 implementation. Contractors and the self-employed are a vital part of the UK's flexible labour market and current implementation plans risk rewarding those who avoid tax whilst punishing hundreds of thousands of compliant contractors and agencies. It is essential that these tax changes are only brought in when it's clear they can be implemented effectively, with proper regulation of umbrella companies and effective enforcement."#
DEMAND FOR STAFF BY SECTOR
Permanent Staff
UK recruitment consultancies registered a sustained drop in permanent placements in November. The rate of contraction was the least marked since July and modest overall. Nonetheless, this stretched the current sequence of decline to nine months, which is the longest period of contraction seen since the 2008/09 global financial crisis.
Panel members often blamed the decline on clients' decisions to cancel or postpone hiring due to uncertainty stemming from the upcoming general election and Brexit.

Data broken down by region showed that permanent placements declined in the South of England and the Midlands but rose in the North of England and London.
Nursing/Medical/Care saw the sharpest increase in demand for permanent staff in November, followed by IT & Computing and Blue Collar. Of the three monitored sectors to report lower vacancies, the Retail sector saw the quickest rate of contraction.
Nursing/Medical/Care
IT/Computing
Blue Collar
Hotel/Catering
Engineering
Secretarial/Clerical
Accounting/Financial
Executive/Professional
Construction
Retail
Temporary/Contract Staff
Billings received from the employment of short-term workers rose only slightly in November, with the rate of expansion edging down to a three-month low. Recruiters that saw an increase in temp billings often attributed this to generally firm demand for short-term staff, in some cases due to a reluctance to take on permanent workers. On the other hand, a number of monitored agencies mentioned that demand for staff was generally subdued amid an uncertain outlook.

On a regional basis, the Midlands saw the quickest increase in temp billings.  The South of England was the only monitored English region to register a decline in November.
Temporary staff demand increased across the six of the ten sectors monitored by the survey in November. The steepest increase in vacancies was signalled for Nursing/Medical/Care. Construction meanwhile saw a marked fall in demand for temp staff.
Nursing/Medical/Care
Blue Collar
Hotel & Catering
Secretarial/Clerical
Engineering
Accounting/Financial
IT/Computing
Executive/Professional
Retail
Construction
SKILLS IN SHORT SUPPLY
Key Permanent Staff Skills 
Accountants, Auditors, Book Keepers, Credit Controllers, Finance, Insurance, Investment, Payroll, Pension Admin, Risk, Taxation.
Blue Collar: Drivers, Fork Lift Drivers, HGV/LGV Drivers, Production Staff, Warehouse staff.
Construction: Construction, Quantity Surveyors, Surveyors.
Engineering: Design Engineers, Mechanical Engineers, Senior Electronic Engineers, Technicians.
Executive/ Professional: B2B, Compliance, Law, Management, Marketing, Portal Fee, Procurement, Project Managers.
Hotel/Catering: Baristas, Chefs, Front of House, Hospitality, Kitchen Porters.
IT/Computing: Analysts, Automation Testers, Data Scientists, Developers, Digital, IT, Software Engineers, Technology.
Nursing/Medical /Care: Care Home Managers, Health Care Assistants, Health Professionals, Social Workers.
Retail: None recorded.
Secretarial/ Clerical: Administration, Office Staff, PA's, Receptionist's.
Other: Buyers, Customer Service, Customer Support, Designers, Sales, Semi-skilled workers, Skilled workers, Travel Consultants, Unskilled workers.
Key Temp Skills
Accountancy/Financial: Accountants, Credit Controllers, Finance, Payroll, Pension Admin.
Blue Collar: Blue Collar, Carpenters, Drivers, Factory Workers, FLT Drivers, HGV Drivers, Industrial Ops, LGV Drivers, Manufacturing Ops, Production, Warehouse Operatives, Welders.
Construction: Construction Workers, Joiners.
Engineering: Design Engineers, System Engineers.
Executive/ Professional: B2B, Law, Marketing, Portal Fee, Project Managers.
Hotels/Catering: Baristas, Catering, Chefs, Front of House, Hospitality, Kitchen Porters.
IT/Computing: C#, Cloud Engineers, CNC, Data Professionals, Database Developers, Developers, Digital, Gaming, IT, Java, Programmers, Software Engineers, Technology.
Nursing/Medical/Care: Carers, Doctors, Health Professionals, Nurses, Social Workers.
Secretarial/Clerical: Administration, Office Staff, Receptionist's, Secretarial.
Other: Buyers, Commercial, Customer Service, Sales, Skilled, Supply Chain, Team Leaders, Testers, Unskilled Workers.

Share