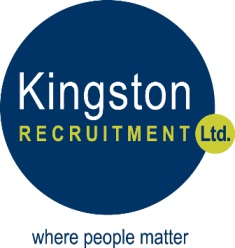 KEY POINTS FROM SURVEY
NATIONALLY 
Hiring activity continues to expand strongly amid robust demand for workers
Starting salary inflation hits fresh series high
Candidate availability drops at slightly softer rate

PERMANENT PLACEMENTS RISE AT SHARPER RISE IN NOVEMBER  


Commenting on the latest survey results, Claire Warnes, Partner and Head of Education, Skills and Productivity at KPMG UK, said: 
"The confidence of businesses to hire remains reassuringly robust. We've seen nine months of growth in permanent placements and rising vacancies for the past 10 months as the economy bounces back. The data points to a strong end to the year, but that hunger to expand could be tested as the jobs market becomes ever tighter. The pace of demand for workers is running far faster than supply can keep up with, which is draining an already diminished pool of available talent and feeding into inflationary pressures.
"The current trajectory is unsustainable in the long run for businesses and the wider economic recovery. The priority must be to replenish the workforce and ensure businesses can access the talent they need. That means equipping job seekers with the skills that employers and new industries are looking for, increasing labour market flexibility and improving transport links.
"In the meantime, businesses need to have one eye on cost pressures and the other on attracting and retaining talent – no easy feat given the intense jobs market. Many will be looking to the new year – a traditional time for job seekers to begin searching for new opportunities – to fill gaps in resource."
Commenting on the latest survey results, Warren Middleton, office senior partner for KPMG in Leeds, said:
"Business confidence is high as permanent placement growth remains elevated, but the continued candidate shortage that we have seen for months is holding back those businesses who are looking to recruit. It is clear that there aren't enough candidates with the right skills to fill all of the vacancies we are seeing across the North. We might expect some pressures to ease in January as this is when more people historically look to move jobs, but this will just temporarily mask the issue as where one hole is filled, another is opened.
"This is why it's crucial for businesses and recruiters to look at a broader pool of potential candidates than just those who already have the skills required. Committing to upskilling and reskilling is one of the only ways we will start to break this cycle."
Neil Carberry, Recruitment & Employment Confederation chief executive, said:
"Today's figures emphasise again how far we have come this year – it is certainly a great Christmas if you're looking for a job. This is always the busiest part of the year for recruiters, but demand for new staff across the autumn has been exceptional. Because of this high demand, starting salaries and temp rates continue to rise, making it even more attractive to be looking for a new opportunity in 2022. Hiring companies will need to make sure they get their offer right – not just on pay – and take an inclusive approach if they are to avoid losing out."
"It's too early to tell what the effect of the Omicron variant might be on the labour market – December may be slower than previous months as its effects feed through. Hospitality will be in the forefront of any changes as we approach the festive season, of course, and the impact of high inflation will also be felt as purses tighten in January. But the broader outlook is more positive for candidates, suggesting that the labour market will remain tight for some time to come. This will put a premium on skills development, and the flexibility to hire overseas when necessary. These two issues will be critical ones for the government to address next year – both levelling up and delivering a global Britain rely on them."

DEMAND FOR STAFF BY SECTOR
Permanent Staff    
Permanent staff appointments across the UK rose for the ninth month running in November.
The rate of expansion picked up from October's six-month low and was rapid overall. Growth also remained notably quicker than the long-run series trend. Panel members often linked higher placements to robust demand for staff and a surge in vacancies. However, there were still reports that low candidate supply had limited recruiters' abilities to fill positions.
Sharp and accelerated rises in permanent placements were seen across all four monitored English regions in November. The Midlands and London posted the joint-strongest increases, while the slowest upturn was seen in the South of England.
IT & Computing posted the steepest increase in demand for permanent staff during November, followed closely by Hotel & Catering. The softest rise in permanent vacancies was seen in the
Retail sector.
IT/Computing
Hotel/Catering
Nursing/Medical/Care
Engineering
Blue Collar
Accounting/Financial
Secretarial/Clerical
Executive/Professional
Construction
Retail
Temporary/Contract Staff  
Adjusted for seasonal factors, the Temporary Billings Index signalled a sustained upturn in billings received from the employment of temp staff across the UK during November. The rate of growth was little-changed from those seen in the prior two months and sharp. Recruiters often mentioned that short-term billings had increased as clients sought to boost capacity amid rising business activity, while there were also reports that difficulties recruiting permanent workers had also supported the upturn.
London recorded the quickest increase in temp billings of all four monitored English regions in November. The softest, albeit still sharp, rise was seen in the Midlands.
All ten monitored categories registered steep increases in temporary vacancies in November, led by Hotel & Catering. As was the case for permanent staff demand, Retail recorded the slowest increase in short-term vacancies.
Hotel & Catering
Nursing/Medical/Care
Blue Collar
Construction
Engineering
Secretarial/Clerical
IT/Computing
Accounting/Financial
Executive/Professional
Retail

SKILLS IN SHORT SUPPLY
Key Permanent Staff Skills
Accountancy/Financial: ACCA, Accountants, Auditors, Book-keepers, CIMA, Credit Controllers, Estimators, Finance, Financial Controllers, Financial Planners, Para-planners, Payroll, Purchase Ledger and Taxation.
Blue Collar: Distribution, Drivers, Electricians, FLT, HGV, Manufacturing, Mechanics, Production, Security Guards, Site Managers and Warehouse.
Construction: Architectural Technicians, Construction and Quantity Surveyors.
Engineering: Design Engineers, Senior Electronic Engineers and Technicians.
Executive/ Professional: Conveyancing, HR, Legal, Management, Manufacturing, Project Managers and Recruitment Consultants.
Hotel/Catering: Catering, Chefs, and Hospitality.
IT/Computing: Analysts, Bi, C#, CAD, Developers, Digital, IT, Software Engineers, Technical Sales and Technology.
Nursing/Medical /Care: Carers, Health Care Assistants, Hearing Aid Dispensers, Nurses, Optometrists and Pharmacists.
Secretarial/ Clerical: Administration, Receptionists and Secretarial.
Other: Aviation, Buyers, Call Centre, Commercial, Customer Service, Customs, Health & Safety, Languages, Logistics, Sales, Skilled, Supply Chain, Teachers, Telesales, Testers and Unskilled.

Key Temp Skills    
Accountancy/Financial: ACCA, Accountants, Credit Controllers, Finance, Payroll and Purchase Ledger.
Blue Collar: Carpenters, Decorators, Drivers, FLT, HGV Drivers, Industrial, Manufacturing, Packers, Production, Security Guards, Warehouse and Welders.
Construction: Architectural Technicians, Bricklayers and Labourers.
Engineering: Design Engineers and Radio-Frequency Engineers.
Executive/Professional: HR, Marketing and Project Managers.
Hotels/Catering: Chefs, Front of House, Hospitality and Kitchen Porters.
IT/Computing: Developers, IT, Software Engineers and Technology.
Nursing/Medical/Care: Carers, Dentists, Doctors, Health Care Assistants, Hearing Aid Dispensers, Nurses, Optometrists, Pharmacists and Social Workers.
Retail: General retail staff.
Secretarial/Clerical: Administration, Clerical and Receptionists.
Other: Call Centre, Customer Service, Customs, Freight, Languages, Logistics, Sales, Skilled, Supply Chain, Teachers and unskilled.


MERRY CHRISTMAS AND HAPPY NEW YEAR TO YOU ALL!!

KINGSTON RECRUITMENT LTD Call – 01482 228891 or contact us via email at enquiries@kingstonrecruitment.co.uk 
Share