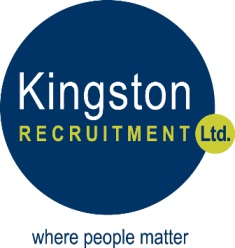 KEY POINTS FROM SURVEY
Nationally
Permanent placement arise at quicker pace as temp billings continue to expand sharply
Demand for staff moderates slightly but remains robust
Further marked decline in staff availability contributes to steep increases in pay

For The North
Permanent placements at marked and accelerated pace
Growth of temp billings ease to a 15 month lop
Rate of temp wage inflation, weakest in nearly four years.
HAPPY NEW YEAR TO YOU ALL!!
Welcome to our first Newsletter of 2018! Let us hope it is a good one for everyone!
To start with, we are very pleased to report that permanent staff appointments increased at their fastest rate for four months in December, so suspect 2018 is going to be a busy one!
Kevin Green, REC Chief Executive, says:
"The number of people finding jobs via recruiters is growing, even while the overall employment rate is plateauing. This suggests that more employers are turning to recruiters to help them fill vacancies as candidate availability continues to fall and recruiting good people becomes that much harder.
Nursing and medical staff remain the most in demand for temporary roles – further evidence of the strain the NHS is feeling on filling vacancies. Recruiter are reporting a vast number of job areas that employers are finding hard to fill including, welders, van drivers and for the first time, baristas.
Employers as a response to these candidate shortages are offering increased starting salaries to attract staff but while this has been the case for some time it is not translating into significant wage growth across the economy yet.
Early in the New Year, people often think about changing jobs, so employers are going to have think carefully how they can both retain existing capabilities and find the new hires they need as competition for people intensifies. Bosses should consider going to wide talent pools and to be inventive about how to improve their employer brand and make themselves an even more attractive place to work."
DEMAND FOR STAFF BY SECTOR
Permanent Staff
The number of people placed into permanent positions by UK recruitment agencies continued to increase in December, thereby extending the current trend to 17 months.  Furthermore, the rate of growth edged up to its strongest since August, with nearly 29% of panellists noting an increase.  A number of consultancies indicated that strong demand for staff and a greater willingness to hire permanent workers had driven the latest upturn in permanent placements.  However, there were still a number of reports that candidate shortages had restricted overall growth.
On a regional basis, the Midlands continued to signal the fastest increase in permanent placements.  Meanwhile, the least marked rate of growth was seen in London.
Accounting/Financial led a broad-based expansion of demand for permanent workers in December.  This was closely followed by IT & Computing and Engineering.  The slowest growth was signalled for Construction and Hotel & Catering.
Accounting/Financial
IT/Computing
Engineering
Executive/Professional
Blue Collar
Secretarial/Clerical
Nursing/Medical/Care
Construction
Hotel/Catering
Temporary Staff
Agencies' billings from the employment of temporary/contract workers continued to rise sharply at the end of 2017. Notably, the rate of growth softened only slightly since November and was firmly above the long-run average. According to anecdotal evidence, new projects and greater appetite for short-term workers had lifted temp billings in December.
London registered the fastest increase on temp billings of all five monitored UK regions. Nonetheless, rates of expansion were also sharp elsewhere.
Latest data signalled a further rise in vacancies for temporary staff across all nine monitored categories, led by Nursing/Medical/Care. Blue Collar and Accounting/Financial scored second and third place in the rankings, respectively.
Nursing/Medical/Care
Blue Collar
Accounting/Financial
Engineering
Hotel & Catering
IT/Computing
Secretarial/Clerical
Executive/Professional
Construction
SKILLS IN SHORT SUPPLY
Key Permanent Staff Skills
Accountancy/Financial: Accountants, Audit, Estimators, Finance, FP & A, Para-planners, Payroll, Risk, Tax, Treasury.
Blue Collar: Carpenters, Drivers, Forklift Drivers, HGV Drivers, LGV Drivers, Labourers, Production Planners, Welders.
Construction: Conveyancing, Quantity Surveyors, Town Planners & Architects.
Engineering: CNC, Design Engineers, Electrical Engineers, Mechanical Engineers, Simulation Engineers, Technicians, Vehicle.
Executive/ Professional: Business Analysts, Compliance, Legal, M & A, Managers, Marketing, Media, Project Managers, Rail Professionals, Scientists.
Hotel/Catering: All grades, Baristas, Catering, Chefs.
IT/Computing: Architects, Automation Testers, CAD, C#, DevOps, Digital, Gaming, IT, IT Security, Java, .Net, Oracle Fusion, PHP Devs., Python, ScrumMasters, Software Developers/Engineer, Web Developers.
Nursing/Medical/Care: Care Managers, Homecare Managers, Life Sciences, Nursing Managers, Research Physicians, Support Workers.
Secretarial/Clerical: Account Clerks, Customs Clerk, Personal Assistants, Receptionists, Support Staff.
Other: Buyers, Call Centre, Customer Services, Editorial, L & D Designers, Languages, Logistics, Sales, Security, Shipping Agents, Technical Sales, Telesales, Waste & Environment Staff.
Key Temp Skills
Accountancy/Financial: Accountants, Audit, Finance, Payroll, Risk and Treasury.
Blue Collar: Cleaners, Drivers, Electricians, Forklift Drivers, HGV Drivers, Joiners, Labourers, LGV Driver, Packers, Pickers, Production, Van Drivers, Vehicle Technicians, Warehouse Workers.
Construction: None recorded.
Engineering: Automotive, CNC, Electrical Engineers, Rail (Civil, Communications, Planners and Signalling), Technical.
Executive/ Professional: Business Analysts, Compliance, Legal, Marketing, Scientists.
Hotels/ Catering: All Grades, Baristas, Chefs, Hospitality.
IT/Computing: Automation Testers, Big Data, CAD, Dev. Ops., Digital, Gaming, IT, Java, Software Developers, UI/UX.
Nursing/Medical/Care: Care Staff, Hospital Admin, Nurses, Optometrists, Support Workers.
Secretarial/ Clerical: Admin, Legal Secretaries, Office Support, Pas, Receptionist.
Other: Customer Services, Editorial, Retail Assistants, Sales, Social Media, Telesales
Share