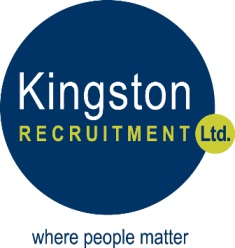 KEY POINTS FROM SURVEY
NATIONALLY 
Recruiters signaled further steep increases in permanent placements and temporary billings
Candidate availability falls at slowest rate for eight months
Substantial upward pressure on starting pay

RECRUITMENT ACTIVITY CONTINUES TO RISE SHARPLY IN DECEMBER   


Commenting on the latest survey results, Claire Warnes, Partner and Head of Education, Skills and Productivity at KPMG UK, said: 
"The UK jobs market rocketed to near historic levels as New Year approached. That's despite it losing a little fizz with the pace of accelerating demand for staff, wage and salary growth and vacancies all easing slightly. Employers in all sectors haven't lost their appetite to hire, but many will be frustrated by the pressure these inflationary and competitive conditions, which are likely to continue for some time, are putting on their operating costs and ability to expand.
"The data show that the availability of staff is particularly pressing in the health and care sector, where demand for qualified personnel is running far hotter than availability of permanent and temporary candidates to fill roles. This has been exacerbated by Omicron, through sickness to workers and the need to self-isolate.
"The availability of workers is testing the resolve of employers across the economy and will likely cause distortion in recruitment patterns as businesses shift focus from long-term growth to short-term cover. However, we shouldn't underestimate the business community's ability to adapt to these new conditions and look to training and technology solutions to find a way forward."
Commenting on the latest survey results, Euan West, office senior partner for KPMG in Leeds, said:
"The continued rises in permanent placements and temporary billings are great news for those in the North who are looking for work; this coupled with permanent salary increases make it a very desirable market at the moment for those looking to change jobs. However, it remains a less positive story for employers who are still facing unprecedented competitiveness due to candidate supply shortages and increased costs due to wage inflation. There is an indication that the candidate supply issues are easing as we see the weakest drop in supply since April 2021, we hope to see this continue to improve in January when the labour market is typically more fluid."
Neil Carberry, Recruitment & Employment Confederation chief executive, said:
"2022 will be the year we discover staff shortages will outlive the pandemic as an economic issue. This survey shows again how tight the labour market was at the end of last year. Demand for staff is growing across every sector and region of the UK, and candidate availability is still falling. These trends have been slowing for the past few months, but that is not surprising considering the record pace of change earlier in the autumn of 2021.
"Businesses need to make sure they are reacting to the long-term challenges of this market, thinking harder about their offer to staff and how to shape their future workforce. Recruiters are ideally positioned to help employers with this, and support governments across the UK on the skills, immigration and tax reforms that are needed to keep us competitive."


DEMAND FOR STAFF BY SECTOR
Permanent Staff    
Permanent Staff
Recruitment consultancies across the UK signalled an increase in the number of people placed in permanent job positions in December, thereby stretching the current period of expansion to ten months. The rate of growth softened from November, but remained rapid and well above the series average (54.6). Survey respondents widely commented on increased market activity and greater demand for workers, with many businesses keen to fill vacancies. There were also mentions of a greater preference for permanent staff over temp workers.
Permanent staff appointments increased across all four monitored English regions in December, with the North of England registering the fastest upturn.
IT & Computing was the most in-demand category for permanent staff during December, as was the case in the previous month. Nonetheless, steep increases in vacancies were also seen across the other nine monitored sectors.
IT/Computing
Nursing/Medical/Care
Hotel/Catering
Engineering
Accounting/Financial
Blue Collar
Executive/Professional
Secretarial/Clerical
Construction
Retail
Temporary/Contract Staff  
Billings received from the employment of temporary workers increased for the seventeenth month running in December. The rate of growth edged up to a four-month high and was sharp overall. Recruiters linked the latest upturn to a steep increase in demand for workers and efforts to fill gaps amid ongoing staff shortages. There were also reports of clients having to hire short-term workers due to a lack of permanent candidates.
Regional data highlighted that the upturn in temp billings was broad-based across all four monitored English regions. The quickest expansion was seen in London, while the softest was in the Midlands.
Nursing/Medical/Care was at the top of the rankings for temporary staff vacancies at the end of the year. The softest increase in demand was meanwhile signalled for short-term Retail workers.
Nursing/Medical/Care
Hotel & Catering
Blue Collar
IT/Computing
Engineering
Construction
Secretarial/Clerical
Accounting/Financial
Executive/Professional
Retail

SKILLS IN SHORT SUPPLY
Key Permanent Staff Skills
Accountancy/Financial: Accountants, Auditors, Book-keepers, Chartered Accountants, Credit Controllers, Estimators, Finance, Financial Controllers, Finance, Payroll and Taxation.
Blue Collar: Distribution, Drivers, Electricians, FLT, Industrial, LGV,
Manufacturing, Production and Warehouse.
Construction: Architectural Technicians.
Engineering: Mechanical Engineers, Senior Electronic Engineers and Technicians.
Executive/ Professional: Compliance, HR, Law, Legal, Management, Marketing, PR, Project Managers and Recruitment Consultants.
Hotel/Catering: Chefs, and Hospitality.
IT/Computing: Bi, C#, CAD, Data Professionals, Developers, Digital, Social Media, Software Engineers, Technical Sales and Technology.
Nursing/Medical /Care: Carers, Chemists, Nurses, Pharmacists and Social Workers.
Secretarial/ Clerical: Administration, Clerical, PA and Receptionists.
Other: Call Centre, Commercial, Designers, General Operatives, Graduates, Health & Safety, Languages, Logistics, Sales, Skilled, Supply Chain and Telesales.

Key Temp Skills 
Accountancy/Financial: Accountants, Auditors, Book Keepers, Credit Controllers, Finance, Payroll, Purchase Ledger and Taxation.
Blue Collar: Drivers, FLT, Industrial, LGV Drivers, Industrial, Manufacturing, Packers, Production, Warehouse and Welders.
Construction: Architectural Technicians and Labourers.
Engineering: Design Engineers and Hardware Engineers.
Executive/Professional: Compliance, HR, Legal, Marketing and Project Managers.
Hotels/Catering: Catering, Chefs, Front of House, Hospitality and Kitchen Porters.
IT/Computing: Developers, IT, Software Engineers and Technology.
Nursing/Medical/Care: Carers, Dentists, Doctors, Hearing Aid Dispensers, Nurses, Optometrists, Pharmacists and Social Workers.
Retail: None recorded.
Secretarial/Clerical: Administration, Clerical, PA and Receptionists.
Other: Call Centre, Customer Service, Education, General Assistants, Languages, Sales, Semi-skilled, Supervisors, Teachers
  HAPPY NEW YEAR TO YOU ALL!!

KINGSTON RECRUITMENT LTD Call – 01482 228891 or contact us via email at enquiries@kingstonrecruitment.co.uk 
Share