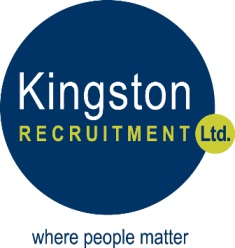 KEY POINTS FROM SURVEY
NATIONALLY
Softer but still steep falls in permanent placements and temp billings
Quickest rise in staff supply since start of 2009
Starting pay continues to fall as vacancies decline further
FOR THE NORTH OF ENGLAND
Demand for workers deteriorates at a slower pace
Labour supply expands at quicker rate
Starting pay continues to fall
Downturn in recruitment activity eases in June
Commenting on the latest survey results, James Stewart, Vice Chair at KMPG, said:
"Despite an inevitable further drop in hiring activity for permanent and temporary staff, it is encouraging to see they both fell at softer rates than seen in April and May.

"However, the air of uncertainty around the COVID-19 pandemic will linger – and rebuilding confidence in the UK jobs market will take time.
"All eyes will be on the Chancellor's fiscal statement on 08.07.20, with job seekers hoping to see a focus on skills and retraining. While UK business will welcome further support packages so they can start to ramp up as lockdown eases, and recovery gets underway."

Neil Carberry, Recruitment & Employment Confederation chief executive, said:
"While there are signs that the worst declines are behind us, today's figures show that it will be a while yet before we see job placements growing month on month. That's no surprise, as businesses are focusing on bringing furloughed staff back to work, or making redundancies where they cannot be avoided. Recruiters will be key to helping those who lose their roles find new work – there are always vacancies out there for jobseekers, though they are at a lower level than normal right now.

"This is now a jobs crisis. Rishi Sunak should use the Summer Statement to boost job creation, with a cut in National Insurance designed to retain jobs and boost hiring. Action on skills will also be vital to getting people into growing sectors – including a more flexible approach to levy-funded training."
DEMAND FOR STAFF BY SECTOR
Permanent Staff 
UK recruitment consultancies signalled a fourth successive monthly drop in the number of people placed into permanent jobs in June. The rate of decline eased notably from the records seen in April and May, but remained sharp overall. According to survey respondents, the coronavirus pandemic continued to weigh heavily on recruitment activity at the end of the second quarter, with clients implementing recruitment freezes or cancelling hires until the outlook brightened. In cases where placements had risen, recruiters linked this to an easing of lockdown measures, but many also stated that placements had risen only modestly.
On a regional basis, permanent staff appointments fell markedly across each of the four monitored English regions. The steepest reduction was seen in London, while the softest was in the Midlands
Demand for permanent staff fell across each of the ten monitored job categories during June. Nursing/Medical/Care noted the softest rate of decline. Meanwhile, the steepest drops in vacancies were seen in Hotel & Catering and Retail.
Nursing/Medical/Care
Engineering
Blue Collar
Accounting/Financial
IT/Computing
Construction
Executive/Professional
Secretarial/Clerical
Retail
Hotel/Catering
Temporary/Contract Staff 
Adjusted for seasonal factors, the Temporary Billings Index signalled a decline in temp billings in June, as has been the case in each of the past four months. The rate of contraction eased further from April's record pace but remained severe overall. When explaining the drop in temp billings, panel members frequently mentioned that the COVID-19 outbreak had sharply reduced demand for short-term workers. Panellists that noted higher temp billings generally linked this to the slow reopening of the economy and some clients preferring to hire contract staff as opposed to permanent.

The steepest decline in temp billings was seen in London, while the Midlands saw the slowest reduction. Nonetheless, rates of decrease remained sharp across all four monitored English regions
Blue Collar was the only monitored category to register higher demand for temporary staff in June, though the rate of vacancy growth was only modest. The steepest reduction in demand for short-term workers was meanwhile seen in Hotel & Catering.
Blue Collar
Engineering
Construction
Nursing/Medical/Care
Retail
IT/Computing
Accounting/Financial
Secretarial/Clerical
Executive/Professional
Hotel & Catering

SKILLS IN SHORT SUPPLY
Key Permanent Staff Skills 
Accountancy/Financial: Accountants, Auditors, Credit Controllers, Finance, Financial Planners, Risk, and Taxation.
Blue Collar: Driver, FLT Drivers, HGV Drivers, Welders.
Construction: None recorded.
Engineering: Mechanical Engineers, Senior Electronic Engineers, Technicians.
Executive/ Professional: Compliance, Geologists, Human Resources, Legal, Management, and Professional.
Hotel/Catering: None recorded.
IT/Computing: Analysts, C#, CNC, Data Analysts, Developers, Digital, IT, Technology.
Nursing/Medical /Care: Carer's, Nurses.
Retail: None recorded.
Secretarial/ Clerical: Office staff, Personal Assistants.
Other: Dutch Speakers, German Speakers, Sales, Scandinavian Speaker.
Skilled, Tool Makers.
Key Temp Skills 
Accountancy/Financial: Accountants, Credit Controllers, Payroll.
Blue Collar: Cleaners, Drivers, FLT, HGV Drivers, Industrial, Production, Warehouse.
Construction: General construction staff.
Engineering: Design Engineers, System Engineers.
Executive/Professional: Project Managers.
Hotels/Catering: None recorded.
IT/Computing: C#, Data Scientists, Developers, IT, Technology.
Nursing/Medical/Care: Carers, Doctors, Health Care Assistants, Nurses.
Secretarial/Clerical: Personal Assistants.
Other: Dutch Speakers, German Speakers. 
KINGSTON RECRUITMENT LTD
There is no doubt that our local area has been hit rather hard, but it is good to see that many companies have managed to escape and have been able to return to a degree of positive normality. We are starting to see the local recruitment market begin to grow with a good influx of permanent vacancies from our clients. We hope, just like everyone else, that this is just the start of a full recovery!
Do not hesitate to contact us via email at enquiries@kingstonrecruitment.co.uk
Best wishes and stay safe.
The Kingston Recruitment Team
Share