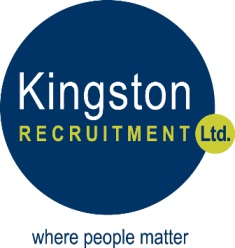 KEY POINTS FROM SURVEY
NATIONALLY 
Robust demand for staff drives unprecedented increase in permanent staff appointments
Availability of workers deteriorates at record pace...
...leading to sharper rise in starting pay
FOR THE NORTH OF ENGLAND
Permanent placements rise at survey-record pace
Job openings continue to rise sharply
Reduced staff supply exerts strong upward pressure on pay
 
RECRUITMENT ACTIVITY PICKS UP AGIN IN JUNE, AS VACANCYGROWTH HITS RECORD 


Commenting on the latest survey results, Claire Warnes, Partner and Head of Education, Skills and Productivity at KPMG UK, said: 
"June's data confirms that momentum in the jobs market continues to surge, with improved business confidence leading to record high recruitment activity. As we move towards the final easing of pandemic restrictions, permanent role availability increased at the quickest rate since the survey began in 1997 and temporary roles rose to the greatest extent for 23-and-a-half years.
"But for the fourth month running we're seeing a decline in the availability of candidates to fill all these new roles and the most severe deterioration for 24 years. We need action from businesses and government to reskill and upskill furloughed and prospective workers now more than ever, as the increasing skills gap in the workforce has the potential to slow the UK's economic recovery."
Ian Beaumont, Office Senior Partner for KPMG in Newcastle, said:
"It's great to see another rise in permanent placements in June as the loosening of restrictions boosted confidence among employers and staff are needed to meet increased demand. However, the severe drop in staff availability, both temporary and permanent, that we saw in June should be a cause of concern. More must be done to meet the shortage of skills we face in the north so we can fill vacancies. Reskilling and upskilling, including training on the job, must become more readily available and achievable to encourage those who are out of jobs to look in other sectors and diversify their skills."
Neil Carberry, Recruitment & Employment Confederation chief executive said:
"Recruiters are working flat out to fill roles across our economy. The jobs market is improving at the fastest pace we have ever seen, but it is still an unpredictable time. We can't yet tell how much the ending of furlough and greater candidate confidence will help to meet this rising demand for staff. In some key shortage sectors like hospitality, food, driving and IT, more support is likely to be needed to avoid slowing the recovery. That means supporting transitions into growing sectors through unemployment support and new skills programmes, as well as making sure the new immigration system reacts to demand, as promised. But it also means that hiring companies need to re-assess their workforce plans. In a tight jobs market, working with professional recruiters to position your firm as an employer of choice is a must."
DEMAND FOR STAFF BY SECTOR
Permanent Staff    
As has been the case since March, the number of people placed into permanent roles increased at the end of the second quarter. Notably, the rate of expansion quickened for the third month in a row and was the sharpest seen since data collection began close to 24 years ago. Recruitment consultants widely commented that the easing of lockdown measures, stronger market confidence and rising demand for workers had driven the latest upturn in permanent staff appointments.
Substantial increases in permanent placements were recorded across all four monitored English regions, with growth led by the Midlands.
IT & Computing led a broad-based expansion of demand for permanent staff during June, ahead of Hotel & Catering and Engineering. The slowest, but still sharp, growth was signalled for Nursing/Medical/Care.
IT/Computing
Hotel/Catering
Engineering
Accounting/Financial
Blue Collar
Executive/Professional
Secretarial/Clerical
Construction
Retail
Nursing/Medical/Care
Temporary/Contract Staff   
Billings received from the employment of short term workers in the UK increased for the eleventh month running in June. The return to more normal business conditions amid the relaxation of COVID-19 restrictions, improved market confidence and new projects reportedly lifted temp billings at the end of the second quarter. Moreover, the rate of growth was the fastest seen since July 1998 and rapid.
The South of England recorded the sharpest increase in temp billings out of the four English regions monitored by the survey. The softest upturn was seen in the capital, though even here growth was historically elevated.
Blue Collar was the most in-demand category for temp workers in the latest survey period. Nonetheless, all other monitored sectors also recorded marked increases in vacancies. The slowest growth was signalled for Executive/Professional.
Blue Collar
Hotel & Catering
IT/Computing
Construction
Engineering
Accounting/Financial
Secretarial/Clerical
Nursing/Medical/Care
Executive/Professional
Retail

SKILLS IN SHORT SUPPLY
Key Permanent Staff Skills   
Accountancy/Financial: Accountants, Auditors, Book Keepers, Credit Controllers, Estimators, Finance, Financial Controllers, Management Accountants, Payroll, Risk and Taxation.
Blue Collar: Drivers, Electricians, FLT, Industrial, Manufacturing, Production, Warehouse and Welders.
Construction: Architectural Technicians, Labourers, Quantity Surveyors and Surveyors.
Engineering: Mechanical Engineers, Senior Electronic Engineers and Technicians.
Executive/ Professional: Compliance, HR, Legal, Management, Marketing, Project Managers, PR, Procurement and Recruitment Consultants.
Hotel/Catering: Catering, Chefs, Hospitality and Kitchen Porters.
IT/Computing: Automation Testers, Bi, C#, CAD, Data Professionals, Developers, Digital, IT, Media, Software Engineers, Technical Sales and Technology.
Nursing/Medical /Care: Carers, Clinical Lead, Health Care Assistants, Hearing Aid Dispensers, Nurses, Optometrists and Pharmacists.
Retail: e-commerce.
Secretarial/ Clerical: Administration, Clerical, PA and Receptionists.
Other: Commercial, Customer Service, Customs, Freight, Logistics, Sales,
Skilled, Supply Chain, Telesales and Unskilled.
Key Temp Skills    
Accountancy/Financial: Accountants, Auditors, Credit Controllers, Finance, Payroll, Purchase Ledger and Taxation.
Blue Collar: Carpenters, Cleaners, Decorators, Drivers, FLT Drivers, Food Processing, HGV Drivers, Machine Operators, Manufacturing, Packers, Production, Warehouse and Welders.
Construction: Bricklayers and Labourers.
Engineering: Engineers - general.
Executive/Professional: HR, Legal, Management, Marketing and Project Managers.
Hotels/Catering: Catering, Chefs Hospitality and Kitchen Porters.
IT/Computing: Bi, CNC, Cyber, Data Developers, Digital, IT, Java, Scala and Technology.
Nursing/Medical/Care: Carers, Chemists, Doctors, Health Care Assistants, Nurses, Occupational Therapists, Social Workers and Support Workers.
Retail: e-commerce.
Secretarial/Clerical: Administration, Office Staff, PA and Receptionists.
Other: Agricultural, Call Centre, Customer Service, German Speakers,
Microbiologists, Sales, Security, Skilled, Supervisors and Unskilled.

 
KINGSTON RECRUITMENT LTD Call – 01482 228891 or contact us via email at enquiries@kingstonrecruitment.co.uk 
Share