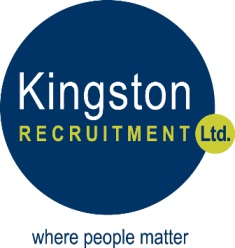 KEY POINTS FROM SURVEY
Nationally
Permanent placements and temp billings continue to rise markedly
Availability of candidates continues to decline sharply
Starting salaries increase at quickest pace for just over a year-and-a-half
For The North
Supply of permanent and temporary labour falls sharply
Rate of salary inflation highest across the UK
Growth of permanent placements second-weakest in 11 months
Kingston Recruitment record strongest month on permanent placements in its entire history!
GROWTH IN STAFF APPOINTMENTS SOFTENS SLIGHTLY, WHILE STARTING SALARIES RISE AT STEEPER RATE.
As always, we work closely with the Recruitment Employment Confederation and IHS Markit to continually explore what is happening month by month within the employment market. Following, are the most recent findings.
Commenting on the latest survey results, Tom Hadley, REC Director of Policy says:
"With fewer people currently looking for jobs, employers are having to increase starting salaries to secure the talent they need. This is creating great opportunities for people with in-demand skills who are prepared to change jobs, but it's also putting unsustainable pressure on many businesses.
"Existing skills shortages are being exacerbated by Brexit. For example, demand for accountants and other financial roles has increased recently as organisations try to protect themselves against economic uncertainty. London alone employs almost 200,000 EU nationals in these roles. Policies which make it more difficult to recruit and retain these people will put business growth at risk.
"Investment in training the domestic workforce is vital to the long-term health of the job's market, but it won't allay employers' fears about losing access to workers from the EU. The government needs to outline a five-year roadmap for post-Brexit immigration policy to enable businesses to plan effectively, and so the UK economy can flourish."
DEMAND FOR STAFF BY SECTOR
Permanent Staff
Latest survey data pointed to a further marked upturn in the number of people placed in permanent jobs at the end of the second quarter. This was despite the rate of expansion slowing from May's 25 month peak. According to panellists, robust demand for staff supported the latest increase in permanent placements. However, growth was reportedly dampened by risk aversion linked to Brexit uncertainty and the general election.
On a regional basis, Scotland noted the sharpest growth in permanent placements, followed by the Midlands. The weakest rate of expansion was recorded in London
Recruitment agencies registered a broad-based upturn in demand for permanent staff during June. Engineering placed first in the rankings, followed by Accounting/ Financial. Nonetheless, demand rose sharply in all of the other monitored job sectors.
Engineering
Accounting/Financial
IT/Computing
Secretarial/Clerical
Blue Collar
Hotel/Catering
Nursing/Medical/Care
Executive/Professional
Construction
Temporary/Contract Staff
Growth in temp billings received from the employment of temporary workers in the UK softened slightly in June, but remained sharp overall. Furthermore, the latest expansion was the second-fastest in 14 months (after May 2017). Nearly 41% of surveyed recruiters noted increased temp billings, with some firms linking the rise to stronger demand for short-term staff.
Scotland saw the strongest upturn in temp billings of all monitored UK regions in June. Nonetheless, all of the remaining regions also noted marked rates of expansion.
Hourly rates of pay for workers in temporary/short-term employment increased further in June. Notably, the rate of inflation picked up to the most marked in six months.
Hotel & Catering pipped Nursing/Medical/Care to place in the top spot for demand for temporary staff in June, with demand growth sharp for both categories. The weakest increase in demand was seen for Executive/Professional roles.
Hotel & Catering
Nursing/Medical/Care
Engineering
Blue Collar
Secretarial/Clerical
IT/Computing
Construction
Accounting/Financial
Executive/Professional
Skills in Short Supply
Key Permanent Staff Skills
Accountancy/Financial: Audit, Accounts, Estimators, Finance, Risk, Treasury.
Blue Collar: Fabricator, Manufacturing Quality Assurance Managers, Production Managers, Tool Makers, Welders.
Construction: Architects, Quantity Surveyors.
Engineering: Aviation, Electronic Design Engineers,
Mechanical Design Engineers, Structural Engineers.
Executive/ Professional: Advertising, Compliance, Legal, Marketing, Project Managers, Recruiters, Regulators.
Hotel/Catering: Chefs, Cooks.
IT/Computing: Audio/visual, CAD Designers, CNC Programmers, Cyber Security, Developers, Digital, IT, Gaming.
Nursing/Medical/Care: Care Workers, Healthcare Assistants, Home Carers, Support Workers.
Secretarial/Clerical: Office workers, Personal Assistants, Receptionists, Senior Administrators.
Other: B2B Telesales, Education, Sales, Technical Sales, Telesales.
Key Temp Skills
Accountancy/Financial: Audit, Accounts, Risk.
Blue Collar: Cleaners, Drivers, Fork Lift Drivers, HGV Drivers, Industrial workers, LGV Drivers, Warehouse workers, Welders.
Construction: Bricklayers, Scaffolders.
Engineering: Engineers.
Executive/Professional: Compliance.
Hotels/Catering: Catering.
IT/Computing: CAD Designers, Cyber Security, IT, Software Developers.
Nursing/Medical/Care: Care Workers, Healthcare Assistants, Home Carers, Nurses, Support Workers.
Secretarial/Clerical: Administration.
Other: Call Centres. Customer Services, Sales, Telesales.
Share