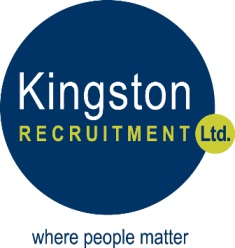 KEY POINTS FROM SURVEY
Nationally
Modest decline in permanent staff placements
Temp billings growth at 72 month low
Demand for staff rises at historically subdued pace
FOR THE NORTH OF ENGLAND
Permanent staff appointments rise at marked pace
Temp billings decline solidly
Lower candidate supply pushes up starting pay
HIRING ACTIVITY REMAINS MUTED IN MAY AS UNCERTAINTY LINGERS AROUND THE OUTLOOK
Commenting on the latest survey results, James Stewart, Vice Chair at KMPG, said:
"Brexit uncertainty continues to dampen the jobs market as companies kept their recruitment decisions on hold in May. Permanent staff appointments fell at a slightly faster pace than in April, while subdued confidence ensured that growth in temporary billings hit a six-year low.
Of increasing concern is that uncertainty is feeding through to weaker growth in job vacancies, while the supply of candidates fell sharply as people are becoming more risk averse with regards to switching roles. Relatively muted trends for permanent staff vacancies were seen across the board, with retail, construction and executive/professional hit particularly hard.
We expect the labour market to remain in stalemate over the summer as the contest for a new Prime Minister kicks off. Companies are unlikely to make any dramatic investment decisions under a new leader is in place and have more insight on the future direction of Brexit."
Neil Carberry, Recruitment & Employment Confederation chief executive, said:
"The jobs market is still creating opportunities for those looking for work. With vacancies rising and starting salaries going up sharply, it is worth people talking to recruiters about that next step in their career.
Overall, though, the survey again shows what uncertainty does to hiring plans, with permanent placements dropping again."
DEMAND FOR STAFF BY SECTOR
Permanent Staff
Recruitment agencies in the UK signalled a further decline in the number of people places into permanent job roles in May. Permanent placements have now fallen in four of the past five months. The pace of decline was modest overall, despite quickening since April and remained softer than March's recent record. The latest reduction was general linked to Brexit related uncertainty, which had reportedly led some firms to postpone hiring decisions, while some panellists also indicated that overall demand for staff had softened from early 2019.
Three of the four monitored English regions registered lower permanent staff appointments with the Midlands seeing the quickest rate of decline. The North bucked the overall trend and saw a marked increase in permanent placements.
Demand for permanent staff remained strongest in IT & Computing in May, closely followed by Engineering. The only two monitored sectors to register lower permanent job vacancies were Construction and Retail.
IT/Computing
Engineering
Hotel/Catering
Accounting/Financial
Blue Collar
Secretarial/Clerical
Nursing/Medical/Care
Executive/Professional
Construction
Retail
Temporary/Contract Staff
May survey data pointed to a weaker increase in billings received from the employment of temporary/contract workers. Notably, the latest expansion was marginal and the slowest seen since the current sequence of growth began in May 2013. According to anecdotal evidence, the upturn was largely driven by relatively firm demands for temp staff. However, there were also reports that subdued vacancy growth and reduced activity at clients had restricted the upturn.
Temp billings expanded in the South of England and in London during May.  However, a further decline was seen in the Midlands while the North of England registered the first reduction since January.
Nursing/Medical/Care saw the sharpest increase in temporary staff demand during May. A marked expansion in vacancies was also seen for Hotels & Catering. In contrast, demand for temp workers fell in Construction, Retail and Executive/Professionals.
Nursing/Medical/Care
Hotel & Catering
Blue Collar
Accounting/Financial
Secretarial/Clerical
Engineering
IT/Computing
Construction
Retail
Executive/Professional

SKILLS IN SHORT SUPPLY
Key Permanent Staff Skills 
Share