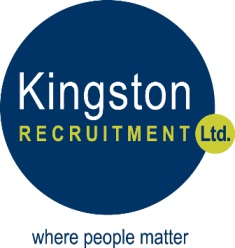 KEY POINTS FROM SURVEY
NATIONALLY
Permanent placements and temp billings decline further amid recruitment freezes
Availability of workers rise at quickest rate since July 2009
Weak demand for staff leads to downward pressure on pay
FOR THE NORTH OF ENGLAND
Demand for workers drop considerably
Labour supply rises markedly amid reports of redundancies
Weak demand for staff drives pay rates lower
COVID-19 PANDEMIC CONTINUES TO WEIGH HEAVILY ON RECRUITMENT ACTIVITY IN MAY 
Commenting on the latest survey results, James Stewart, Vice Chair at KMPG, said:
"Lingering uncertainty around the COVID-19 pandemic, and when the outlook may improve, continues to take its toll on the UK jobs market.
"Hiring plans which were put on hold in March remain on ice, with many businesses focusing on maintaining their current staff rather than expansion or replacement.
"The number of people looking for work has risen at the quickest rate since July 2009 making it a highly competitive market. With a potential July stimulus package from the Government set to include a focus on retraining and skills, adaptability will be the key to success for jobseekers in 2020

Euan West, Office Senior Partner at KMPG in Leeds, said:
"As the government begins to slowly ease its lockdown measures, businesses across the North are working hard to get their operations back up to speed. Coronavirus-related business closures have continued to suppress the job market across the North with the repercussions of the last few months expected to be felt for some time, as businesses focus on maximising their current resources rather than on-boarding new talent.
Indeed, all eyes will be on the recovery phase, and whether mooted government measures around skills, retraining and adaptability materialise."

Neil Carberry, Recruitment & Employment Confederation chief executive, said:
"Given the impact of the lockdown in early May, it's no surprise that these figures look bleak. But in the two weeks since this data was collected, lockdown rules have been eased and the feedback we get from recruiters every day suggests that the slight improvements that we can see in the placements and vacancies data have continued. I'm also hearing from business leaders all over the country that things are starting to look up. There is a long way to go, but it's time to talk about how we recover from this crisis.
"Collaboration between government, businesses and recruiters will be vital as we try to get the economy up and running again. The UK's staffing and recruitment companies are experts at helping people find work, and we are ready to support jobseekers in the months ahead."
DEMAND FOR STAFF BY SECTOR
Permanent Staff 
The seasonally adjusted Permanent Placements Index remained well below the neutral 50.0 value in May to signal a further decline in permanent staff appointments. Although the pace of contraction eased from April's all-time record, it was nonetheless the second-quickest in over two decades of data collection. Panel members widely linked the fall to the COVID-19 pandemic, as clients delayed or cancelled hiring plans until the outbreak was under control and business operations returned to a more normal state.
Permanent placements fell sharply across all four monitored English regions in May, led by the North of England
Nine of the ten job categories registered a fall in demand for permanent staff during May. The steepest reduction was seen in Retail, closely followed by Hotel & Catering. Nursing/Medical/ Care was the only sector to record higher vacancies.
Nursing/Medical/Care
Engineering
IT/Computing
Blue Collar
Accounting/Financial
Executive/Professional
Construction
Secretarial/Clerical
Hotel/Catering
Retail
Temporary/Contract Staff 
The coronavirus outbreak also weighed on temporary hires, as highlighted by a further marked reduction in billings received from the employment of short-term workers during May. The decline was the second-fastest in the 22-and-a-half-year series history, surpassed only by April 2020. According to panel members, company closures and heightened uncertainty drove temp billings lower. Indeed, many recruiters mentioned that clients had reduced current temporary staff numbers or placed them on furlough.
Temp billings fell at softer, but nonetheless severe, rates across each of the four monitored English regions. The quickest fall was seen in the South of England.
Sharp falls in demand for temp workers were seen across all job categories except Nursing/Medical/Care midway through the second quarter. The most marked deteriorations were signalled for Hotel & Catering and Retail employees.
Nursing/Medical/Care
Blue Collar
Engineering
Construction
Secretarial/Clerical
Accounting/Financial
IT/Computing
Executive/Professional
Retail
Hotel & Catering
SKILLS IN SHORT SUPPLY
Key Permanent Staff Skills  
Accountancy/Financial: Accountants, Auditors, Credit Controllers, Estimators, Finance, Financial Analysts, Risk, Taxation.
Blue Collar: HGV Drivers.
Construction: Planners, Quantity Surveyors.
Engineering: Design Engineers, HVAC Engineers, Mechanical Engineers, Senior
Electronic Engineers, Technicians.
Executive/ Professional: Compliance, Digital Marketing, Executives, Management.
Hotel/Catering: Chefs.
IT/Computing: C#, CNC, Data Science, Database Developers, Design Managers,
Developers, IT, Java, Software Engineers, Technology.
Nursing/Medical /Care: Carer's, Nurses.
Retail: None recorded.
Secretarial/ Clerical: Office staff.
Other: Sales.
Key Temp Skills 
Accountancy/Financial: Accountants, Auditors, Credit Controllers, Risk.
Blue Collar: Cleaners, Drivers, Warehouse, Welders.
Construction: None recorded.
Engineering: Design Engineers, Hardware Engineers.
Executive/Professional: None recorded.
Hotels/Catering: None recorded.
IT/Computing: Analysts, Data Scientists, Database Developers, Developers, IT, Technology.
Nursing/Medical/Care: Carer's, Health Care Assistants, Nurses, Pharmacists, Social Workers.
Secretarial/Clerical: Administrators.
Other: Health & Safety, Semi-skilled.
KINGSTON RECRUITMENT LTD
Amidst all the negative news, we are pleased to report that we are seeing the glimmers of hope for an improvement in the market! As more businesses return, we also wait to see what the impact of home working will have on the local market place. With increased candidate availability we have some truly excellent people looking for their next career move, so now could be an ideal time to recruit!
Do not hesitate to contact us via email at enquiries@kingstonrecruitment.co.uk
Best wishes and stay safe.
The Kingston Recruitment Team
Share