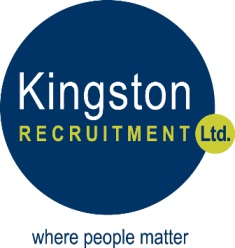 KEY POINTS FROM SURVEY
NATIONALLY 
Slower increases in permanent placements and temp billings
Downturn in candidates supply eases only slightly
Pay pressure remain historically sharp
THE NORTH

Permanent placement increase at fastest rate since February
Staff availability deteriorates at weaker pace
Slower rise in starting pay as job vacancy growth slows

HIRING ACTIVITY GROWTH SOFTENS FURTHER IN MAY


Commenting on the latest survey results, Claire Warnes, Partner and Head of Education, Skills and Productivity at KPMG UK, said: 
"For over a year now, we have seen a sustained mismatch in the growing numbers of vacancies in every sector of the economy against the inadequate supply of skilled candidates. The initial effects of this have been obvious, in particular the driving up of starting salaries. However, perhaps we are starting to see wider consequences of the systemic issues in the available workforce to support the growth opportunities which employers are chasing. We've seen the softest rise in permanent placements and temporary billings for over a year, and the growth in total vacancies hit a three month low. Candidate availability is still falling, so it remains a hot market for those well-qualified in their sectors. But are employers starting to rethink their growth plans because of skills shortages which are proving difficult to fix as quickly as they need?
"Job-seekers and employers alike are facing the greatest cost of living challenges in recent years. As these are expected to increase, at least in the short term, we will need to closely monitor the impact on recruitment confidence as well as growth appetite in key sectors of the economy. Employers are also continuing to face rising business costs and supply chain disruption, which will test the resilience of many as geo-political and economic turbulence continues."
Commenting on the latest survey results, Euan West, office senior partner for KPMG in Leeds, said:
"We continue to see an increase in vacancies across the North with growth here outpacing that seen across the UK as a whole. Increasing salaries to compete for candidates can only go so far so we are seeing businesses across the North looking at their wider employee value proposition to attract and retain staff; this includes extending the reach of existing flexible benefits packages, and improving the use of technology to allow employees to tailor their total reward in a way that suits them.".


Neil Carberry, Recruitment & Employment Confederation chief executive, said:
"These numbers show a hugely positive jobs market if you are looking for work. While the pace of growth has dropped after a stellar first quarter, by any normal measure there are still lots of vacancies out there, offering improved wages. For companies, they emphasise again that hiring is a challenge in this market, and getting it right matters – the help of professional recruiters will be vital. The market for temporary work is stabilising faster than for permanent staff, which could suggest a little caution creeping into employers' thinking in the face of high inflation.
"But compared to pre-pandemic, labour supply is still the big issue we have to solve. With over half a million people missing from the jobs market, and demand still growing strongly, this is a big, strategic issue for the UK. Growth is essential to funding public services and paying higher wages sustainably. Any plan for growth must include action to help people into work from inactivity, skills reform, support for innovation on productivity and targeted immigration reform."


DEMAND FOR STAFF BY SECTOR
Permanent Staff    
The number of permanent staff appointments across the UK continued to increase in May. Though sharp and much quicker than the series average, the rate of growth was the joint-softest seen over the current 15-month sequence of expansion. Recruitment agencies often attributed the rise to strong demand for staff as many of their clients looked to expand capacity, but at the same time there were frequent reports of candidate shortages holding back growth.
London registered the strongest increase in permanent placements of all four monitored English regions, while the softest was seen in the South of England.
IT & Computing posted the strongest increase in demand for permanent staff in May, closely followed by Hotel & Catering. Nonetheless, steep increases in vacancies were also seen across the other eight monitored job categories.
IT/Computing
Hotel/Catering
Engineering
Accounting/Financial
Construction
Nursing/Medical/Care
Secretarial/Clerical
Executive/Professional
Blue Collar
Retail
Temporary/Contract Staff  
The seasonally adjusted Temporary Billings Index remained above the neutral 50.0 mark, to signal a sustained rise in billings received from the employment of short-term staff in May. The rate of expansion slipped to a 15-month low, but remained historically sharp overall. Reports from panel members indicated that robust demand for staff across a variety of sectors and greater efforts to fill vacancies had helped to boost billings in the latest survey period. A number of recruiters mentioned that a lack of suitable candidates had dampened the upturn, however, and made it challenging to fill some roles.
All four monitored English regions registered softer rises in temp billings in May except the
North of England, which saw the strongest overall rise.
May survey data also pointed to a broad-based increase in demand for short-term staff, led by Hotel & Catering. The softest rise in temporary vacancies was meanwhile signalled for Retail.
Hotel & Catering
Nursing/Medical/Care
Blue Collar
Engineering
IT/Computing
Accounting/Financial
Construction
Secretarial/Clerical
Executive/Professional
Retail
SKILLS IN SHORT SUPPLY
Key Permanent Staff Skills
Accountancy/Financial: Accountants, Auditors, Book-keepers, Credit Controllers, Estimators, Finance, Finance Directors, Financial Planners, Para-planners, Payroll and Taxation.
Blue Collar: Drivers, HGV, Industrials, Manufacturing, Production, Refrigeration, Security Guards, Site Managers, Trades and Warehouse.
Construction: Architectural Technicians, Construction Site and Quantity Surveyors.
Engineering: Electrical Engineers, Industrial Engineers, Mechanical Engineers, Senior Electronic Engineers and Technicians.
Executive/ Professional: Business Analysts, Business Development, HR, Legal, Management, Marketing, Project Managers, Recruitment Consultants and Scientists.
Hotel/Catering: Chefs and Hospitality.
IT/Computing: Analysts. CAD, Data Professionals, Developers, Digital, IT, Software, Technical Sales and Technology.
Nursing/Medical /Care: Carers, Chemists, Health Care Assistants, Nurses and Social Workers.
Secretarial/ Clerical: Administration, Office Staff, PA's, Receptionists and Secretaries.
Other: Customer Service, Logistics, Multilingual, Quality Control, Sales, Skilled, Supply Chain, Telemarketing, Telesales and Unskilled.
Key Temp Skills 
Accountancy/Financial: Accountants, Auditors, Book Keepers, Credit Controllers, Finance, Payroll and Taxation.
Blue Collar: Decorators, Drivers, FLT, HGV, Industrials, Production, Security Guards, Warehouse and Welders.
Construction: Architectural Technicians, Bricklayers and Labourers.
Engineering: Mechanical Engineers.
Executive/Professional: Legal.
Hotels/Catering: Catering, Chefs, Hospitality and Kitchen Porters.
IT/Computing: Developers, IT, Software Engineers and Technology.
Nursing/Medical/Care: Carers, Health Care Assistants, Nurses and Social Workers.
Retail: None recorded.
Secretarial/Clerical: Administration, Office Staff, PA'S, Receptionists and Secretaries.
Other: Customer Service, Graduates, Multilingual, Sales, Skilled, Supervisors, Telemarketing, Telesales and Unskilled.


Our search for suitable candidates' never stops!! So if you are struggling to find the right people.   

KINGSTON RECRUITMENT LTD Call – 01482 228891 or contact us via email at enquiries@kingstonrecruitment.co.uk 
Share