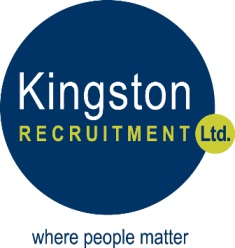 KEY POINTS FROM SURVEY
NATIONALLY
Record falls in permanent placements and temporary billings
Demand for staff placements and starting pay decline
Staff availability rises at quickest rate since November 2009 amid reports of redundancies
FOR THE NORTH OF ENGLAND
Record falls in both permanent and temporary hiring
Widespread business closures stifles demand for workers
Sharpest rise in staff supply since the global financial crisis
HIRING FREEZES AMID COVID-19 PANDEMIC LEADS TO SUBSTANTIAL CONTRACTION OF RECRUITMENT ACTIVITY
Commenting on the latest survey results, James Stewart, Vice Chair at KMPG, said:
"The COVID-19 pandemic continues to wreak havoc on the UK jobs market with a record drop in vacancies and recruitment plans frozen.
"The uncertainty over the outlook is weighing heavily on the nation – we estimate that as many as 13 million jobs are highly affected by the lockdown, representing just over a third of all jobs in the UK.
"It's an unprecedented situation for UK business and resilience, then recovery, is key to navigating through the crisis. All eyes will also be on the Government's forthcoming announcement on easing current restrictions so confidence in the jobs market can start to rebuild."
Euan West, Office Senior Partner at KMPG in Leeds, said:
"Aside from those businesses experiencing exceptional demand, there has been precious little recruitment in the region during lockdown with many businesses forced to shut their doors temporarily.                                                Coronavirus has impacted businesses across the North and the majority are now focusing on how best to utilise their existing resources while government measures are eased. How quickly firms are able to get their operations back up to speed in the next few months will likely determine the shape of the job market up until the end of 2020 at least."
Neil Carberry, Recruitment & Employment Confederation chief executive, said:
"These numbers set records in all the wrong ways – but they are not unexpected, given the lockdown and the hit the economy is taking. While fighting the virus must remain our priority, the strain the lockdown is placing the economy under cannot be sustained indefinitely without very significant and long-lasting effects on unemployment and job creation."
"The good news is that the capacity for our economy to recover quickly is definitely there – but we won't get back to strong growth instantly when the lockdown eases. Government needs to work with businesses to ensure that the support they have offered tapers out as the economy returns to normal, rather than leaving firms facing a cliff-edge and having to cut costs quickly through things like higher redundancies. This approach will also allow firms to invest in the future – creating new jobs to drive the economy and help the UK bounce back."
DEMAND FOR STAFF BY SECTOR
Permanent Staff 
Latest survey data signalled a back-to-back monthly drop in permanent staff placements across the UK. The rate of contraction accelerated to by far the steepest in the 22-year series history as the UK faced strict lockdown measures as part of efforts to slow the spread of the COVID-19 virus. Temporary company closures, social distancing and uncertainty around the outlook led to widespread recruitment freezes and delayed hiring decisions, according to panel members. Furthermore, approximately 92% of the survey panel registered a fall in permanent placements, compared to just 3% that saw a rise.
Permanent staff appointments fell at record rates across all four monitored English regions in April, led by the North of England. 
Substantial falls in demand for permanent workers were seen across all monitored job categories except for Nursing/Medical/ Care in April. The nine sectors posting falls all saw record rates of decline, led by Hotels & Catering
Nursing/Medical/Care
IT/Computing
Engineering
Blue Collar
Accounting/Financial
Construction
Executive/Professional
Retail
Secretarial/Clerical
Hotel/Catering
Temporary/Contract Staff
Recruitment consultancies in the UK signalled the most severe drop in billings received from the employment of temporary staff on record in April. This was highlighted by the respective seasonally adjusted index posting by far its lowest reading in over two decades of data collection. As was the case for permanent placements, recruiters widely linked the fall to the negative impact of the COVID-19 pandemic and the subsequent public health measures. 
All four English regions registered the most severe drops in temp billings since data collection began in October 1997.
Nursing/Medical/Care was also the only sector to register higher demand for short-term staff during April. In contrast, record falls were seen across all nine remaining categories. Secretarial/ Clerical and Hotels & Catering recorded the most severe declines.
Nursing/Medical/Care
Blue Collar
Retail
IT/Computing
Engineering
Construction
Accounting/Financial
Executive/Professional
Hotel & Catering
Secretarial/Clerical
SKILLS IN SHORT SUPPLY
Key Permanent Staff Skills  
Accountancy/Financial: Accountants, Auditors, Credit Controllers, Finance, Investment, Risk, Taxation.
Blue Collar: Cleaners, Drivers, FLT, Industrial, Manufacturing.
Construction: Joiners
Engineering: Mechanical, Senior Electronic Engineers, Technicians.
Executive/ Professional: Compliance, HR, Management, project Managers.
Hotel/Catering: Hospitality.
IT/Computing: CNC, Data Professionals, Data Scientists, Developers, IT, Java, Technology.
Nursing/Medical /Care: Carers, Health Care Assistants, Nurses Pharmacists.
Retail: None recorded.
Secretarial/Clerical: Office staff.
Other: Logistics, Sales, Security.
Key Temp Skills 
Accountancy/Financial: Accountants, Finance.
Blue Collar: Cleaners, Drivers, Warehouse, Welders.
Construction: Stress Engineers.
Engineering: Design Engineers.
Executive/Professional: Scientists.
Hotels/Catering: General Catering Staff.
IT/Computing: Data Scientists, Database Developers, Developers, IT, Java, Technology.
Nursing/Medical/Care: Carers, Doctors, Health Care Assistants, Nurses, Social Workers.
Secretarial/Clerical: Administrators.
Other: Agricultural
KINGSTON RECRUITMENT LTD
We, like so many of you, continue to work from home but that does not mean we are idle!! Although the market is slower than normal, we are still able to find some candidates their dream permanent job whilst filling temporary bookings. We would like to thank all of our clients, candidates and temporary workers for their support through this difficult time.

Do not hesitate to contact us via email at enquiries@kingstonrecruitment.co.uk – if you need our assistance at this difficult time.
In the meantime best wishes and stay safe.

The Kingston Recruitment Team
Share