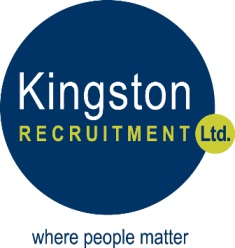 KEY POINTS FROM SURVEY
NATIONALLY 
Recruitment activity slows slightly, hampered by candidate shortages
Starting salaries and temp pay both increase at record rates
Vacancy growth remains robust but slightly softens since September

CANDIDATE SHORTAGES LEAD TO SOFTER RISE IN HIRING AND RECORD GROWTH IN STARTING PAY 


Commenting on the latest survey results, Claire Warnes, Partner and Head of Education, Skills and Productivity at KPMG UK, said: 
"While it's encouraging to see hiring activity increase in October, the recovery was at the softest rate recorded in six months due to the ongoing deterioration of candidate availability. Employees are hesitant to switch roles and sectors, which could impact the bounce-back recruiters have experienced since the easing of pandemic restrictions.
"Unsurprisingly, with the ongoing pressures on our health and care services, demand for temporary nursing and care staff tops this month's rankings.
"More broadly, companies are still offering higher salaries to attract and secure talent - with starting pay inflation reaching another record high this month - but we know this isn't the answer to boosting productivity.
"Job seekers need to feel confident that the skills and qualifications they've gained in one sector are valued in another. That's why employers and Government must urgently invest in training and development if they are to attract a wider range of candidates into these high demand sectors."
Commenting on the latest survey results, Euan West, office senior partner for KPMG in Leeds, said:
"The demand for staff continues to be strong despite permanent placements slowing down due to lack of candidate availability. Many skills are in short supply, meaning there are not enough people with the right skills to fill the amount of vacancies. While this is clearly a problem in well-talked about sectors such as hospitality and retail, and with HGV drivers, this has become a widespread problem across many sectors, with companies struggling to find qualified staff. It is important that businesses and the government look at ways to provide skills to those looking for work who may not have relevant experience but who are keen to learn and who may have some transferable skills.
"While this is clearly a challenging time for businesses as they try to attract and retain staff while dealing with substantial rising costs, the labour supply constraints have meant that this is a great time to be looking for a job, as salaries and wages continue to increase to attract candidates."


Kate Shoesmith, Recruitment & Employment Confederation deputy chief executive, said:
"This latest data shows the robust growth in the jobs market continuing. Starting salary growth has reached another record high as shortages continue to bite and companies compete to hire the staff they need. But we are starting to see signs that we are moving into a new phase of the recovery, as the initial bounce-back in demand starts to ease.
"It's also important to note that these salary rises are not universal. Recruiters tell us that candidates in some sectors and regions have been able to secure a substantial pay rise, but many employers can't afford to offer this. As we move into the next stage of recovery, it's vital the government put measures in place that will help companies to invest and grow, stimulate the UK's productivity and support the levers that help those furthest from the jobs market into work. Last week's Budget was a start, but there needs to be a radical shift across government departments to collaborate in order to deliver a skills revolution in the UK. This will only be successful if government and business work together to plan for future workforce needs. Recruiters are keen to work with government in such a joint forum."


DEMAND FOR STAFF BY SECTOR
Permanent Staff    
The seasonally adjusted Permanent Placements Index remained well above the neutral 50.0 level in October to signal a further rapid increase in permanent staff appointments. That said, the rate of expansion softened further from August's all-time record and was the slowest recorded for six months. Recruiters frequently mentioned that strong demand for staff and rising vacancies amid the ongoing economic recovery from the pandemic helped to lift placements in the latest survey period. However, there were a number of reports that candidate shortages weighed on overall growth.
Out of the four monitored English regions, only the Midlands noted a stronger rise in permanent placements, as rates of increase slowed elsewhere.
Nonetheless, growth remained sharp across all four areas.
Demand for permanent workers rose across all ten monitored job categories at the start of the fourth quarter. Hotel & Catering saw the steepest increase in demand for permanent staff. Retail saw the softest rise in vacancies, albeit one that was still sharp
Hotel/Catering
IT/Computing
Blue Collar
Nursing/Medical/Care
Accounting/Financial
Engineering
Secretarial/Clerical
Executive/Professional
Construction
Retail
Temporary/Contract Staff  
UK recruitment consultancies signalled an increase in temp billings for the fifteenth month in a row during October. Though sharp and above the historical average, the rate of growth was the softest seen since April. Anecdotal evidence linked the latest rise to increased business activity at new and existing clients and robust demand for workers. As was the case for permanent
placements, however, a lack of available staff was mentioned as a key factor dampening the rate of expansion.
The North of England posted the sharpest rise in temp billings of all four monitored English regions. The softest upturn was meanwhile seen in the South of England.
Nursing/Medical/Care topped the rankings for temporary staff demand in October, followed by Hotel & Catering. Nonetheless, robust increases in vacancies were also seen across the other eight categories monitored by the survey.
Nursing/Medical/Care
Hotel & Catering
Blue Collar
IT/Computing
Secretarial/Clerical
Accounting/Financial
Engineering
Construction
Executive/Professional
Retail

SKILLS IN SHORT SUPPLY
Key Permanent Staff Skills
Accountancy/Financial: ACCA, Accountants, Auditors, Book-keepers, CIMA, Credit Controllers, Estimators, Finance, Financial Planners, Para-planners, Payroll, Risk and Taxation.
Blue Collar: Distribution, Drivers, Electricians, Food Processing, HGV, Industrial, LGV, Manufacturing, Mechanics, Production, Security Guards and Warehouse.
Construction: Architectural Technicians, Construction, Labourers and Quantity Surveyors.
Engineering: Engineers, Mechanical Engineers, Senior Electronic Engineers and Technicians.
Executive/ Professional: B2B, Compliance, HR, Legal, Management, Marketing, Project Managers, Recruitment Consultants and Solicitors
Hotel/Catering: Catering, Chefs, Front of House and Hospitality.
IT/Computing: Agile Project Managers, Automation Testers, Bi, C#, Cyber Security, Data Professionals, Developers, IT, Software Engineers, Technical Sales and Technology
Nursing/Medical /Care: Carers, Hearing Aid Dispensers, Nurses, Optometrists. Pharmacists and Support workers.
Secretarial/ Clerical: Administration and Clerical.
Other: Call Centre, Commercial, Customer Service, Customs, Dutch Speakers, German Speakers, Languages, Operations, Sales, Scientific, Scandinavian Speakers, Security, Skilled, Supply Chain, Telemarketers, Telesales and Unskilled
Key Temp Skills    
Accountancy/Financial: Accountants, Auditors, Book-Keepers, Credit Controllers, Finance, Payroll and Taxation.
Blue Collar: Carpenters, Decorators, Drivers, Electricians, FLT, HGV Drivers, Industrial, Manufacturing, Packers, Production, Security Guards, Warehouse and Welders.
Construction: Architectural Technicians, Bricklayers, Joiners and Labourers.
Engineering: Design Engineers and Radio-Frequency Engineers.
Executive/Professional: HR, Legal and Marketing.
Hotels/Catering: Catering, Chefs Front of House and Hospitality.
IT/Computing: Automation Testers, Developers, Digital, IT, Java, Software Engineers and Technology.
Nursing/Medical/Care: Carers, Dentists, Health Care Assistants, Hearing Aid Dispensers, Nurses, Pharmacists and Social Workers.
Retail: General retail staff.
Secretarial/Clerical: Administration and Receptionists.
Other: Call Centre, Customer Service, Dutch Speakers, Education, German Speakers, Sales, Scandinavian Speakers, Security and Skilled.



KINGSTON RECRUITMENT LTD Call – 01482 228891 or contact us via email at enquiries@kingstonrecruitment.co.uk 
Share