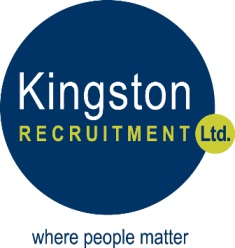 KEY POINTS FROM SURVEY
NATIONALLY
Permanent placements and temp billings both rise sharply
Vacancies expand for the first time since February, albeit marginally
Redundancies drive a further rapid rise in candidate numbers
FOR THE NORTH OF ENGLAND
Permanent placements and temp billings increase
Candidate numbers continue to rise sharply
Inflation of temporary pay recorded
STRONGER INCREASE IN RECRUITMENT ACTIVITY AS MORE PARTS OF THE ECONOMY REOPEN
Commenting on the latest survey results, James Stewart, Vice Chair at KMPG, said:  
"While it's encouraging to see a further recovery in hiring activity and that growth in permanent staff appointments was the strongest for almost two years, it is concerning to see another rapid rise in total candidate availability.
"With increasing unease over what will happen in the coming months with the pandemic, Brexit and with the end of the furlough scheme in sight, the uncertainty for UK business is not going to dissipate anytime soon.
"The Government has got challenging times ahead to continue to offer adequate support to business, opportunities for jobs seekers to upskill while helping instil confidence in the UK workforce."
 
Neil Carberry, Recruitment & Employment Confederation chief executive, said:  
"Growing permanent placements and temp billings in September confirm the positive trend recruiters around the country have been reporting to the REC. Given the scale of falls in demand during the lockdown, we would expect a return to positive territory at this stage as demand for staff recovers. But it is great to see it happen. Across the country, the story varies between sectors, but today's survey emphasises the fact that the labour market is always creating roles – our challenge is to help people to find them. That's where the UK's world-leading recruitment sector comes in.
"Recruiters are experts on where opportunities lie, and at supporting people to get those new jobs. We have a huge part to play in getting the economy moving again and Government schemes need to leverage the skills we have to offer."
DEMAND FOR STAFF BY SECTOR
Permanent Staff  
Adjusted for seasonal variation, the Permanent Placements Index signalled a sharp and accelerated rise in the number of people placed into permanent roles across the UK in September. Furthermore, the rate of expansion was the quickest seen since October 2018. Where an increase was reported, it was generally linked by panel members to the reopening of sectors amid an easing of COVID-19 related restrictions and the recommencement of hiring plans that had previously been put on hold. That said, recruiters continued to indicate that overall market conditions remained subdued due to uncertainty around the pandemic and Brexit.
Permanent staff appointments rose across all four monitored English regions bar London.
The steepest rate of growth was recorded in the Midlands.
Six of the ten monitored job categories noted higher permanent vacancies in September. IT & Computing topped the rankings, and saw a sharp rise in demand overall. Retail and Hotel &
Catering saw the most marked drops in permanent vacancies.
IT/Computing
Engineering
Construction
Accounting/Financial
Nursing/Medical/Care
Blue Collar
Executive/Professional
Secretarial/Clerical
Hotel/Catering
Retail

Temporary/Contract Staff   
Recruitment consultancies across the UK signalled a second successive monthly rise in billings received from the employment of temporary workers in September. Anecdotal evidence indicated that the reopening of the economy, greater market activity and the resumption of projects had lifted billings at the end of the third quarter. The rate of increase quickened from
August and was the steepest since December 2018. However, the COVID-19 outbreak remained a key factor weighing on overall growth.
The Midlands recorded the fastest increase in temp billings, followed by the North of England. London was the only monitored English region during September, albeit marginal.
Blue Collar saw by far the sharpest increase in temporary vacancies of all ten monitored job categories during September. Steep rises were also signalled for Construction and Engineering roles. The quickest drop in temp staff demand was seen in Retail.
Blue Collar
Construction
Engineering
Nursing/Medical/Care
Hotel & Catering
IT/Computing
Accounting/Financial
Secretarial/Clerical
Executive/Professional
Retail

SKILLS IN SHORT SUPPLY
Key Permanent Staff Skills   
Accountancy/Financial: Accountants, Auditors, Credit Controllers, Estimators, Finance, Financial Planners, Para-planners, payroll, Risk and Taxation.
Blue Collar: Drivers, FLT Drivers, HGV Drivers, Industrial, Manufacturing, Refrigeration, Warehouse.
Construction: Quantity Surveyors.
Engineering: Design Engineers, Field Service Engineers, Hardware Engineers.
Executive/ Professional: Business Development, Compliance, Digital Marketing, Legal, Management, Marketing, Project Managers.
Hotel/Catering: Chefs.
IT/Computing: Agile Project Managers, Analysts, B1, C#, Data Scientists, Database Developers, Developers, Digital, IT, Java, Software Engineers, Technical Managers, Technology.
Nursing/Medical /Care: Carers, Health Care Assistants, Nurses, Social Workers.
Retail: None recorded.
Secretarial/ Clerical: Administration.
Other: Agricultural, Customer Service, German Speakers, Sales, Security, Skilled, Unskilled.
Key Temp Skills   
Accountancy/Financial: Accountants, Auditors, Credit Controllers, Finance, Payroll.
Blue Collar: Carpenters, Decorators, Drivers, FLT Drivers, HGV Drivers, Manufacturing Operatives, Warehouse, Welders.
Construction: Bricklayers and Dry liner's.
Engineering: Design Engineers, Electrical Engineers, System Engineers.
Executive/Professional: Legal and Project Managers.
Hotels/Catering: Chefs.
IT/Computing: B1, Data Scientists, Database Developers, Developers, IT, Software Engineers, Technology.
Nursing/Medical/Care: Carers, Health Care Assistants, Nurses.
Secretarial/Clerical: Administration.
Other: Customer Service, Sales, Security, Skilled, Telesales.
KINGSTON RECRUITMENT LTD 
Locally, we are certainly seeing momentum growing amongst so many local companies and new opportunities opening up! The number of high quality candidates also continue to increase as many now seek their next career move. Prospective employers need to be quick off the mark though as they are getting snapped up quickly!!
If you have any staffing requirements, just give us a call – 01482 228891 or contact us via email at enquiries@kingstonrecruitment.co.uk
Best wishes
The Kingston Recruitment Team
Share