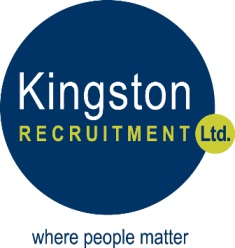 KEY POINTS FROM SURVEY
NATIONALLY 
Hiring activity rises sharply again and robust demand for staff
Unprecedented increase in starting pay for permanent and temporary workers
Candidate supply falls at near-record pace

STARTING PAY INFLATION AT RECORD HIGH AS CANDIDATE AVAILABILITY CONTINUES TO PLUMMET 


Commenting on the latest survey results, Claire Warnes, Partner and Head of Education, Skills and Productivity at KPMG UK, said: 
"This month's unprecedented increase in starting salaries – the highest in 24 years - is being driven by the near record fall in candidate availability. While higher salaries are good for job seekers, wage growth alone is unlikely to help sustain economic recovery because of limited levers to bring people with the right skills to where the jobs are and increase productivity.
"The sharp rise in hiring activity is a reason to be hopeful, but competition is fierce. The end of the furlough scheme should be bringing tens of thousands of new people to the jobs market, but many do not have the right skills to transfer to the sectors with most demand.
"Reskilling and supporting people to move jobs which are in demand needs to be speeded up. Otherwise we may see these clear tensions in the labour market turning into a workforce crisis in many sectors."
Commenting on the latest survey results, Ian Beaumont, office senior partner for KPMG in Newcastle, said:
"We're unmistakably seeing confidence return to the market in the North as employers once again invest in talent. Permanent appointments in the region have risen at the fastest rate since data collection began 24 years ago, proving that businesses are ready to turn their focus from resilience to growth, and are seeking out the right talent to help them with that transition.
"We are, though, seeing an imbalance between supply and demand of talent being exacerbated by competition for some skills, from London based businesses and beyond, as geographic barriers are lowered due to changes in mindset around remote working. This is likely to be contributing to the North's sharp wage inflation."

Neil Carberry, Recruitment & Employment Confederation chief executive, said:
"Demand for workers continued to grow last month, while staff availability fell at a near record pace. Competition for staff has led to the fastest growth in starting salaries since this survey began – not just in logistics and food processing, but in white collar professions as well. But we have all seen how labour shortages have affected our everyday lives over the past few weeks, whether that's an empty petrol station or fewer goods on supermarket shelves.
"The scale of the shortages we are seeing cannot be explained by one factor alone, but are a major challenge to businesses' ability to drive the prosperity of the UK in the months and years to come – supporting families and paying the taxes that fund public services. While the current crises will pass, rising input costs and further tax rises would only mean higher prices and lower investment in the medium term. It is essential that government works in partnership with business to deliver sustainable growth and rising wages, rather than a crisis-driven sugar rush. That includes working on policies that encourage business investment, an international outlook and skills development, especially at Levels 1 and 2 where shortages are most acute – this will also help unemployed young people get into work."

DEMAND FOR STAFF BY SECTOR
Permanent Staff    
September data pointed to a further expansion in the number of people placed into permanent jobs by recruitment agencies. The rate of growth eased only slightly from August's peak, and was the second-sharpest since the survey began exactly 24 years ago. Recruiters that recorded higher permanent placements often cited increased market confidence and stronger demand for workers as economic activity continued to pick up. In instances where placements had fallen, it was generally linked to candidate shortages.
Regional data indicated that the North of England saw the steepest increase in permanent staff appointments, while the slowest upturn was in the Midlands.
IT & Computing employees were the most in-demand type of permanent staff in September, just ahead of Hotel & Catering. Executive/Professional workers registered the slowest increase in vacancies, albeit growth was still sharp overall.
IT/Computing
Hotel/Catering
Engineering
Nursing/Medical/Care
Accounting/Financial
Retail
Blue Collar
Secretarial/Clerical
Construction
Executive/Professional 
Temporary/Contract Staff  
Billings received by agencies from the employment of temporary and contract staff increased for the fourteenth successive month in September. Though sharp and well above the long-run average, the rate of growth was the slowest seen since April. According to anecdotal evidence, increased business requirements at clients and efforts to fill vacancies amid ongoing staff shortages had driven the latest upturn in billings.
Growth of temp billings softened across all four monitored English regions bar the North of England, which saw the steepest rise overall. The Midlands meanwhile saw the slowest increase in billings.
Hotel & Catering continued to see the steepest increase in demand for short-term staff at the end of the third quarter. As was the case for permanent roles, Executive/Professional saw the slowest rise in temp vacancies.
Hotel & Catering
Nursing/Medical/Care
Blue Collar
Engineering
Secretarial/Clerical
IT/Computing
Accounting/Financial
Retail
Construction
Executive/Professional

SKILLS IN SHORT SUPPLY
Key Permanent Staff Skills
Accountancy/Financial: Accountants, Auditors, Book-keepers, Credit Controllers, Finance, Financial Analysis, Financial Planners, Management Accountants, Payroll, Purchase Ledger and Taxation.
Blue Collar: Distribution, Drivers, Food Processing, Industrial, LGV, Manufacturing, Production, Refrigeration, Security Guards, Shipping, Warehouse and Welders.
Construction: Architectural Technicians, Construction, Labourers and Quantity Surveyors.
Engineering: Design Engineers, Electrical Engineers, Mechanical Engineers, Senior Electronic Engineers and Technicians.
Executive/ Professional: Business Developers, Directors, Executives, HR, Legal, Management, Marketing, PR, Procurement, Project Managers and Recruitment Consultants.
Hotel/Catering: Catering, Catering, Chefs, Food Safety Managers and Hospitality.
IT/Computing: Bi, C#, Developers, IT, Software Engineers, Technical Managers and Technology
Nursing/Medical /Care: Carers, Chemists, Health Professionals, Health Care Assistants, Nurses and Support workers.
Secretarial/ Clerical: Administration and Clerical.
Other: Buyers, Call Centre, Customer Service, Customs, German Speakers, H & S, Languages, Logistics, Operations, Quality Control, Sales, Scientific, Skilled, Supervisors, Supply Chain and Unskilled.

Key Temp Skills    
Accountancy/Financial: Accountants, Accounts Payable, Auditors, Credit Controllers, Finance, Management Accountants, Payroll, Purchase Ledger and Taxation.
Blue Collar: Cleaners, Drivers, Factory, FLT, HGV Drivers, Industrial, LGV, Manufacturing, Production, Security Guards, Trades, Warehouse and Welders.
Construction: Architectural Technicians, Bricklayers, Joiners and Labourers.
Engineering: Design Engineers and System Engineers.
Executive/Professional: HR, Management and Procurement.
Hotels/Catering: Catering, Chefs and Hospitality.
IT/Computing: Developers, IT, Software Engineers and Technology.
Nursing/Medical/Care: Carers, Dentists and Nurses.
Retail: e-commerce
Secretarial/Clerical: Administration and Support.
Other: Call Centre, Customer Service, General Assistants, Sales, y, Skilled, Supervisors and Unskilled.


KINGSTON RECRUITMENT LTD Call – 01482 228891 or contact us via email at enquiries@kingstonrecruitment.co.uk 
Share