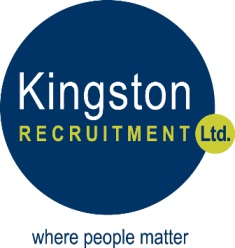 KEY POINTS FROM SURVEY
Nationally
Hiring activity wanes due to heightened uncertainty
Demand for staff increases at slowest rate since January 2012
Pay pressure softens

FOR THE NORTH OF ENGLAND
Solid reduction in permanent staff appointments
Temp billings improving.
Permanent starting salary inflation eases but remains elevated.

Commenting on the latest survey results, James Stewart, Vice Chair at KMPG, said:
"Brexit uncertainty continues to takes its toll on the jobs market, evident by the quickest drop in permanent placements in over three years as employers delay hiring staff.
Given the current climate, it is not a surprise but is still a concern to see that the demand for staff increased at the slowest rate since 2012 – and that people are reluctant to seek new roles. On the plus side however, the latest decline in staff supply was the least marked for over two and a half years amid greater competition, softening the pressures on pay.
Looking ahead and with investment also contracting, businesses desperately need clarity on Brexit outcomes in order to build confidence in the jobs market and be able to make more informed decisions on their long term hiring plans."
Neil Carberry, Recruitment & Employment Confederation chief executive, said:
"Today's figures are a sobering reminder to politicians of all parties that national prosperity relies on businesses creating jobs and growing careers. Britain's record on jobs is world-leading. It is a key part of our economic success, with recruiters at the forefront of it. There are still great opportunities out there for those looking for a new job and a boost in earnings.
But all of this rests on business confidence – the confidence to invest, to hire someone, to try something new – and it's clear that things are getting harder. Permanent placements have now dropped for six months in a row and vacancy growth is slowing. While we continue to benefit from the flexibility of our jobs market as demand for temps holds steady, today's survey emphasises the real world impacts of the political and economic uncertainty businesses are facing.
The first priority should be avoiding a damaging no-deal Brexit and giving some stability back to British businesses, so they can drive the prosperity of the whole country".
DEMAND FOR STAFF BY SECTOR
Permanent Staff
The seasonally adjusted Permanent Placements Index, posted below the neutral 50.0 level, to signal a drop in permanent staff appointments across the UK for the sixth month in a row. Furthermore, the rate of decline was the steepest recorded since July 2016, when hiring was hit following the Brexit referendum results. Recruitment Consultancies often blamed the fall to lingering Brexit-related uncertainty and softer market conditions. Some panel members also note that skill shortages continued to hamper hiring.
The Midlands, North and South of England all saw marketed declines in permanent placements. Notably, it was the first reduction seen in the North of England for six months. London bucked the overall trend and saw a slight rise in permanent staff appointments in August.
IT & Computing remained at the top of the league tables in terms of permanent staff demand during August, followed by Hotel & Catering. Construction and Retail sector vacancies meanwhile contracted again.
IT/Computing
Hotel/Catering
Accounting/Financial
Engineering
Executive/Professional
Secretarial/Clerical
Blue Collar
Nursing/Medical/Care
Construction
Retail
Temporary/Contract Staff
Latest data signalled a further rise in billings received from the employment of temporary staff during August. That said, the rate of growth remained marginal, to highlight the weakest period of expansion since the current upturn began in May 2013. Anecdotal evidence indicated that softer demand for staff and subdues increases in vacancies had weighed on growth.
On a regional basis, temp billings growth was relatively muted in the North and South of England, while billings broadly stabilised in the Midlands. In contrast, London recorded a renewed fall, albeit only marginal.
Demand for temporary staff increased in half of the ten monitored sectors, led by Hotel & Catering and Nursing/Medical/Care. Of the five sectors which recorded lower vacancies, the steepest decline was seen in Retail.
Hotel & Catering
Nursing/Medical/Care
Blue Collar
Secretarial/Clerical
Accounting/Financial
IT/Computing
Engineering
Construction
Executive/Professional
Retail
SKILLS IN SHORT SUPPLY
Key Permanent Staff Skills 
Accountancy/Financial: Accountants, Auditors, Book Keepers, Credit Controllers, Estimators, Finance, Finance Directors, Financial Controllers, Payroll, Pension Admin, Risk, Taxation.
Blue Collar: Fork Lift Drivers, LGV Drivers, Manufacturing Ops, Production Staff, Warehouse staff, Welders.
Construction: Construction, Labourers, Quantity Surveyors.
Engineering: Design Engineers, Engineers, Mechanical Engineers, Senior Electronic Engineers, Technicians.
Executive/ Professional: Advertising, Compliance, Human Resources, Law, Legal Secretarial, Management, Marketing, Portal Fee, Project Managers, Real Estate, Recruitment Consultants.
Hotel/Catering: Baristas, Chefs, Hospitality.
IT/Computing: Analysts, Automation Testers, CNC, Cyber Security, Data Professionals, Developers, Digital, GDPR, IT, Software Engineers, Technology.
Nursing/Medical /Care: Doctors, Nurses, Social Workers.
Retail: Sales staff.
Secretarial/ Clerical: Administration, Office Staff, Personal Assistants, Receptionist's, Secretary.
Other: Buyers, Customer Service, Designers, Dutch Speakers, Ecologists, German Speakers, Sales, Security, Semi-skilled workers, Skilled workers, Unskilled.
Share