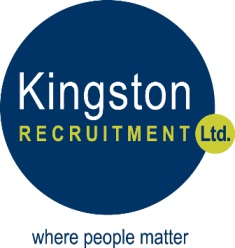 KEY POINTS FROM SURVEY
NATIONALLY
Permanent placements and temp billings return to growth
Substantial increase in candidate supply amid redundancies
Starting salaries and wages continue to decline
FOR THE NORTH OF ENGLAND
Weakest drop in permanent appointments for six months
Record increase in permanent staff availability
Starting rates of pay continue to fall
HIRING ACTIVITY INCREASES IN AUGUST, LED BY STEEP RISE IN TEMP BILLINGS.
Commenting on the latest survey results, James Stewart, Vice Chair at KMPG, said: 
"It's positive to see an uptick in hiring activity, particularly for temporary staff, which could mark a turning point with businesses appearing more willing and able to hire as more parts of the UK economy reopen.
"But with total candidate availability rising at a per-record pace, strong and sustained rises are needed to move the UK jobs market back to levels seen pre-COVID – and with concerns around a possible second wave of infections, the winding down of the furlough scheme and a Brexit deal outcome, there are still many challenges ahead.
"This paves the way for government to not only provide short-term support but also to offer jobseekers the means to retrain and upskill, helping the recovery in jobs and reviving the UK's productivity growth."
 
Neil Carberry, Recruitment & Employment Confederation chief executive, said: 
"A return to growth on permanent placements and temporary billings is good news – though it is also expected, given we are comparing activity now with the lockdown. Temporary work is critical in any recover – businesses turn to temps to help them ramp up and meet demand while the future looks uncertain. At the same time, it enables people to find work quickly. Past recessions show that temporary work bounces back more quickly – it is one of our jobs market's biggest strengths and that is really showing now.
"Slower growth in permanent staff appointment is concerning. It reflects the uncertainty businesses face about what will happen over coming months with the pandemic and Brexit. Government can take action to address this – by focussing on getting a trade deal in place and supporting businesses to keep people employed. A reduction to employers' National Insurance Contributions and greater flexibility on skills support would both help firms to maintain jobs and hire more people."
DEMAND FOR STAFF BY SECTOR
Permanent Staff  
UK recruitment consultancies signalled the first increase in permanent staff appointments for six months in August. Though only slight, the upturn was a marked improvement on the severe drops seen in prior months when the COVID-19 outbreak led many firms to cancel or delay staff hiring. According to anecdotal evidence, the relaxation of public health measures and reopening of the economy had supported the increase in permanent placements. That said, there were still reports that demand remained relatively subdued due to uncertainty over the pandemic and the economic outlook.
Regional data highlighted divergent trends, with permanent staff appointments rising in the South of England and the Midlands, but declining in the North of England and London.
All ten monitored sectors recorded lower demand for permanent staff in August bar
Nursing/Medical/Care. Retail continued to record the steepest drop in vacancies, followed by Hotel & Catering.
Nursing/Medical/Care
Construction
IT/Computing
Engineering
Executive/Professional
Accounting/Financial
Blue Collar
Secretarial/Clerical
Hotel/Catering
Retail
Temporary/Contract Staff  
Latest data signalled that billings received from the employment of temporary worker increased during August, thereby ending a seven-month period of decline. Furthermore, the rate of growth was the sharpest recorded since December 2018. Recruiters that registered higher temp billings frequently mentioned that demand for workers had increased due to an easing of lockdown measures and return to more normal market conditions. However, the COVID-19 pandemic was still cited as having weighed on hiring decisions at some firms.
All monitored English regions bar London recorded higher temp billings in August. The steepest increase was seen in the south of England.
Temporary vacancies increased across three of the ten monitored sectors during August, with Blue Collar seeing the strongest rate of expansion. Meanwhile, Executive/Professional and Retail saw the quickest falls in demand for short-term staff.
Blue Collar
Nursing/Medical/Care
Construction
Engineering
IT/Computing
Hotel & Catering
Accounting/Financial
Secretarial/Clerical
Retail
Executive/Professional

SKILLS IN SHORT SUPPLY
Key Permanent Staff Skills   
Accountancy/Financial: Accountants, Auditors, Book Keepers, Credit Controllers, Estimators, Finance, Financial Planners, Investment, Risk and Taxation.
Blue Collar: Drivers, FLT Drivers, LGV Drivers, Manufacturing, Mechanics, Welders.
Construction: Architectural Technicians, Building Services Engineers, Labourers, Quantity Surveyors.
Engineering: Senior Electronic Engineers, System Engineers.
Executive/ Professional: Compliance, Digital Marketing, HR, Legal, Management, Project Managers, Scientists, Solicitor's.
Hotel/Catering: Chefs.
IT/Computing: Agile Project Managers, Analysts, C#, Cyber Security, Data Scientists, Database Developers, Developers, Digital, IT, Java, Software Engineers, Technology.
Nursing/Medical /Care: Carers, Health Care Assistants, Nurses, Social Workers.
Retail: None recorded.
Secretarial/ Clerical: Administration, Secretarial.
Other: Call Centre, Sales, Skilled, Telesales. 
Key Temp Skills  
Accountancy/Financial: Accountants, Auditors, Book keepers, Credit Controllers, Finance, Payroll, Taxation.
Blue Collar: Decorators, Drivers, Factory Operatives, FLT Drivers, HGV Drivers, Industrial, LGV Drivers, Manufacturing Operatives, Warehouse, Welders.
Construction: Dry liner's and Labourers.
Engineering: Design Engineers, System Engineers.
Executive/Professional: Compliance, HR, Legal, Project Managers, Scientists, Solicitors.
Hotels/Catering: Kitchen Porters.
IT/Computing: C#, Data Scientists, Database Developers, Developers, IT, Programmers, Technology.
Nursing/Medical/Care: Carers, Doctors, Health Care Assistants, Nurses, Social Workers.
Secretarial/Clerical: Administration, Receptionists.
Other: Call Centre, Skilled, Telesales. 
KINGSTON RECRUITMENT LTD 
Locally we see the Temporary market a little quieter than pre-COVID19 but still some good activity! Meanwhile, what is heartening is the number of permanent placements we are dealing with!! With a good increase in quality candidates, vacancies are turning quickly.
If you have any staffing requirements, just give us a call – 01482 228891 or contact us via email at enquiries@kingstonrecruitment.co.uk
Best wishes and stay safe.
The Kingston Recruitment Team
Share