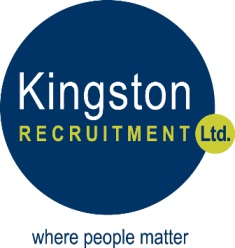 KEY POINTS FROM SURVEY
NATIONALLY 
Permanent placements growth hits record high
Unprecedented drop in candidate supply drives sharp increase in pay
Vacancy growth holds close to all-time high
 
HIRING ACTIVITY GROWTH ACCELERATES IN AUGUST, BUT CANDIDATE SUPPLY DROPS AT RECORD PACE 


Commenting on the latest survey results, Claire Warnes, Partner and Head of Education, Skills and Productivity at KPMG UK, said: 
"Candidate shortages continue to plague businesses, who are all recruiting from the same pool of talent and struggling to fill gaps. While record high permanent placements and higher starting salaries mean it remains a job seekers market, recruiters and employers have seen the most severe decline of candidate availability in the survey's history and will be thinking about how to attract and retain new staff.
"This crisis isn't going away, and the winding down of the furlough scheme at the end of September – while potentially bringing more job hunters to the market - could also add fuel to the labour shortage fire. Many businesses will have changed their business model during the pandemic, and so significant numbers of staff returning from furlough may need reskilling to re-join the workforce in the same or another sector.
"Right now, businesses can lead the way by working with government and civic leaders to rapidly address the reskilling and upskilling that is so urgently needed."

Neil Carberry, Recruitment & Employment Confederation chief executive, said:
"In August, the number of staff available to start jobs fell at another new record rate, deepening the current labour shortage. Recruiters are working around the clock, placing more people into work than ever as these figures show. Switching the entire economy on over the summer has created a unique demand spike, and a short-term crisis.
"But it would be a mistake for businesses to think of this as only a short-term issue. A number of factors mean that the UK labour market will remain tight for several years to come. Business leaders should be looking now at how they will build their future workforces, in partnership with recruiters, including the skills and career path development. But attracting and retaining staff also requires a serious assessment of why workers want to work with the firm – from management approaches to facilities, as well as pay.
"Government can help too, by aligning skills offers with business needs and making sure the new immigration system works. But government also must prioritise alleviating the immediate crisis – we'd like to see a joint forum where government departments and business can collaborate to tackle worker and skills shortages.


DEMAND FOR STAFF BY SECTOR
Permanent Staff    
The seasonally adjusted Permanent Placements Index signalled a rapid and accelerated rise in permanent staff appointments across the UK during August. Furthermore, the rate of growth was the steepest seen since data collection began nearly 24 years ago. The upturn also extended the current period of expansion to six months. Recruiters frequently commented on strong demand for staff and improved market confidence amid the relaxation of lockdown rules and vaccination progress.
All four monitored English regions recorded faster rises in permanent placements in the latest survey period. The increase was led by London where growth hit a fresh record high. Unprecedented upturns were also seen in the North and South of England.
All ten categories of permanent staff saw improvements in demand during August. The strongest growth was signalled for IT/Computing, closely followed by Hotel & Catering. Retail saw the softest, but still rapid, increase in vacancies.
IT/Computing
Hotel/Catering
Accounting/Financial
Engineering
Blue Collar
Executive/Professional
Secretarial/Clerical
Construction
Nursing/Medical/Care
Retail
Temporary/Contract Staff  
Latest data showed that billings received from the employment of temporary/contract workers rose for the thirteenth month running in August. Moreover, the rate of expansion was the second sharpest in the survey history, exceeded only by that seen in the first month of data collection in October 1997. Increased economic activity and rising demand for workers drove the latest increase in billings, according to survey respondents.
London registered the fastest rise in temp billings during August, while the softest upturn was seen in the North of England. Notably, the latter was the only English region to register slower growth compared to July.
Hotel & Catering was at the top of the rankings for temporary/contract staff demand during August. Nonetheless, short-term vacancies also rose sharply across all of the other nine monitored sectors. The slowest increase was seen for Construction.
Hotel & Catering
Nursing/Medical/Care
Blue Collar
Secretarial/Clerical
Engineering
IT/Computing
Accounting/Financial
Retail
Executive/Professional
Construction

SKILLS IN SHORT SUPPLY
Key Permanent Staff Skills
Accountancy/Financial: Accountants, Auditors, Credit Controllers, Estimators, Finance, Financial Controllers, Financial Planners, Insurance Investment, Management Accountants, Payroll Risk and Taxation.
Blue Collar: Drivers, FLT, HGV, Industrial, Manufacturing and Warehouse.
Construction: Architectural Technicians, Labourers and Technicians.
Engineering: Mechanical Engineers, Senior Electronic Engineers and Technicians.
Executive/ Professional: B2B, Business Analysts, Compliance, Directors, HR, Legal, Management, Marketing, Procurement, Project Managers, Real Estate and Recruitment Consultants.
Hotel/Catering: Catering, Chefs, Food Safety Managers and Hospitality.
IT/Computing: Azure, Bi, C#, CAD, Data Scientists, Developers, Digital, IT, Social Media, Software Engineers, and Technology.
Nursing/Medical /Care: Carers, Dentists, Health Care Assistants, Hearing Aid Dispensers, Nurses, Optometrists, Pharmacists, Social Workers and Support workers and Vets.
Secretarial/ Clerical: Administration, Clerical and Receptionists.
Other: Buyers, Commercial, Customer Service, Customs, Designers, Dutch Speakers, German Speakers, Graduates, Languages, Logistics, Sales, Scandinavian Speakers, Skilled, Supply Chain, Telemarketing and Unskilled
 
Key Temp Skills    
Accountancy/Financial: Accountants, Auditors, Credit Controllers, Finance, Payroll and Taxation.
Blue Collar: Cleaners, Decorators, Drivers, Electricians, Factory, Food Processing, FLT Drivers, Harvest, HGV Drivers, Industrial, Labourers, LGV, Machine Operators, Manufacturing, Production, Sewing Machinists, Warehouse and Welders.
Construction: Architectural Technicians, Bricklayers, Construction, Dry-liners, Joiners and Labourers.
Engineering: Design Engineers, Mechanical Engineers and System Engineers.
Executive/Professional: Legal, Management, Marketing and Production Managers.
Hotels/Catering: Chefs, Front of House, Hospitality and Waitress Staff.
IT/Computing: Automation Testers Developers, IT, Software Engineers and Technology.
Nursing/Medical/Care: Carers, Dentists, Doctors, Health Care Assistants, Hearing Aid Dispensers, Nurses, Optometrists, Pharmacists, Social Workers, Support Workers and Vets
Secretarial/Clerical: Administration, Clerical and Receptionists.
Other: Buyers, Call Centre, Customer Service, Dutch Speakers, German Speakers, Sales, Scandinavian Speakers, Security, Skilled Supply Chain, Telemarketers and Unskilled.

KINGSTON RECRUITMENT LTD Call – 01482 228891 or contact us via email at enquiries@kingstonrecruitment.co.uk 
Share